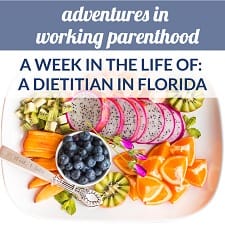 For this week's installment of our Week in the Life of a Working Mom series, I'm happy to introduce CorporetteMoms reader E, who lives in Florida with her husband and son and works as a registered dietitian and assistant manager. Our usual caveat applies: Please remember that this is is a real person who has feelings and isn't gaining anything from this, unlike your usual friendly (soul-deadened, thick-skinned, cold-hearted, money-grubbing) blogger — so please be kind with any comments. Thank you! – Kat
If you'd like to be featured (anonymously or otherwise), please fill out this form! You can see all posts in this series here.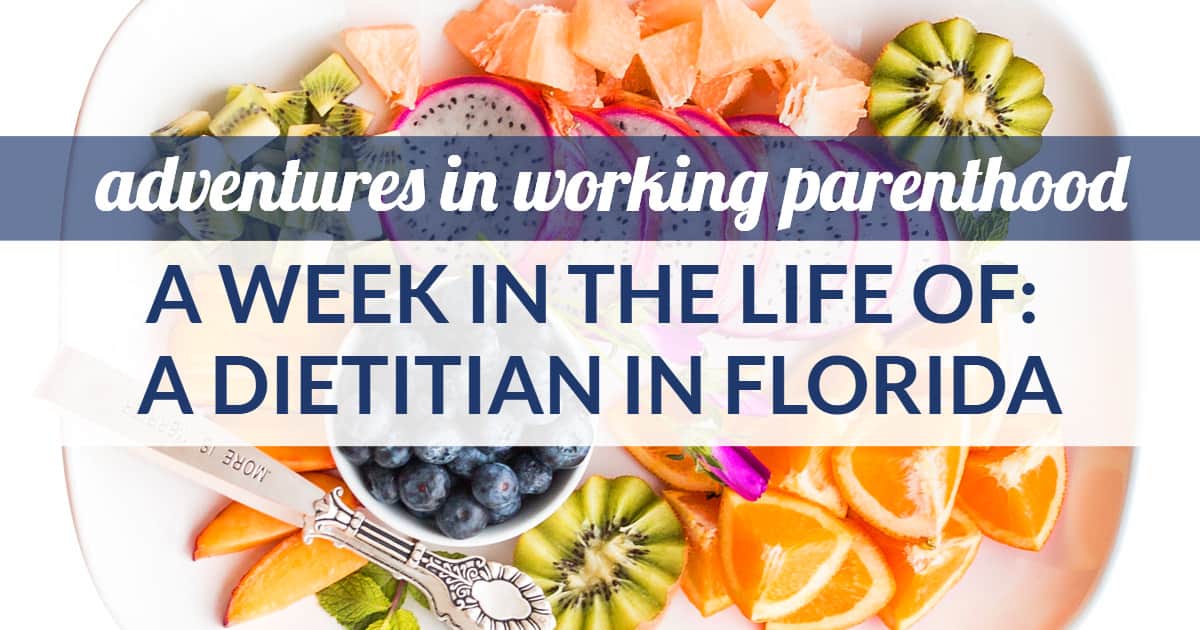 First, Some Basics About This Working Mom…

Name: E
Location: Live in a medium-sized town in South Florida.
Job: Registered dietitian and assistant manager in an office setting
Age: 34
Home Situation: I live in a family-friendly neighborhood with my husband, K, and our 2.5-year-old son (almost 3!), P. We have a 1,500-square-foot house with a yard. No pets. I am holding out for cat. Everyone else wants a dog. (Note: E says her son has since turned 3.)
Childcare Situation: 
We both work full time, so my son goes to a home daycare during the week ($200/week). He has been going there since he was 6 months old. I took him to work with me for 3 months after my maternity leave. Although I loved having him with me, it was also very stressful, so we decided to switch to a home daycare since we wanted something a little more "homey" for him. He has now been there for over 2 years. He is happy, so we are too. Neither one of our parents live nearby, so aside from that he is always with us! That is with the exception of a date night here or there.
We were intrigued about how E brought her son to work for a few months, and we wanted to hear more about it: 
It was my boss's idea for me bring the baby to the office! We had an empty office a couple of doors down from mine, so we turned that into the baby room. … My coworkers were happy to hold him if I was in a meeting or had to take a phone call. Ultimately though, babies will be babies :) and the unpredictability of when he would sleep (and not sleep) became stressful. At that point he was also becoming more mobile, so we decided to switch to our home daycare. I am so grateful that I was able to bring him with me, even if just for that short amount of time. I heard a podcast episode recently from The Longest Shortest Time that dealt with this topic, and they featured a company who encourages their employees to bring their babies to work. I think what they have worked out is great, and I hope that more companies can offer this as an option.
A Week in My Life