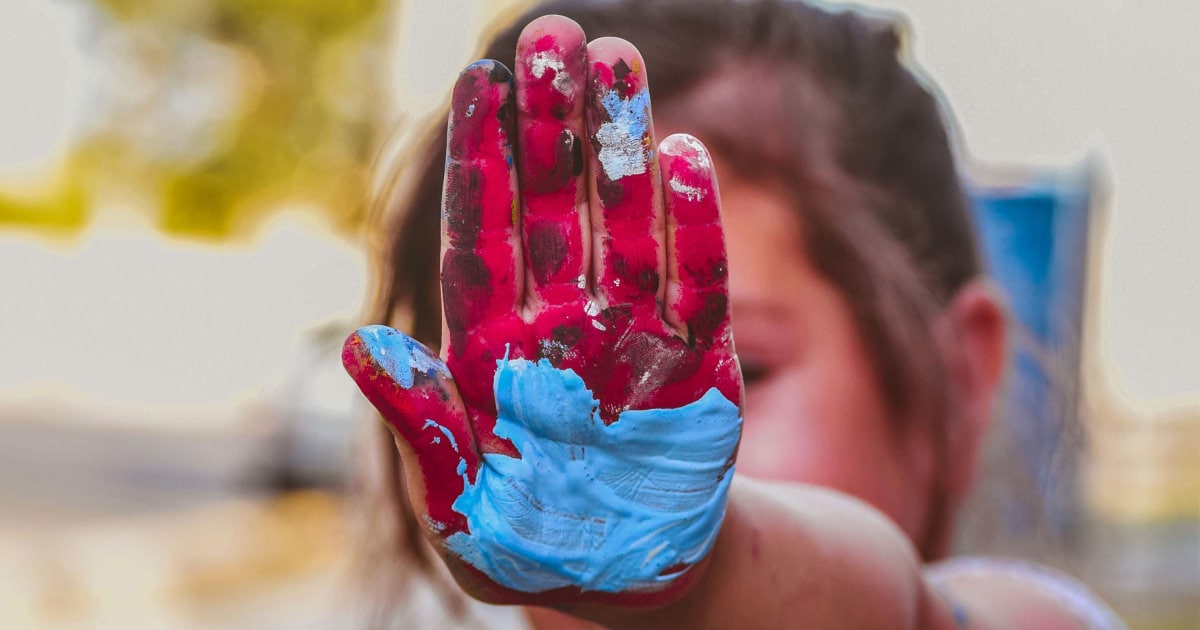 Today's topic will be relevant for many readers (even if you wish it weren't!), and it's one that has probably been foremost in your minds for the last few months: the tricky combination of summer camp and working parents. Last month, Kat and I read a Washington Post article called "Summer is a Logistical and Financial Puzzle That's Driving Parents Crazy," and it touched a nerve. (Yep, that headline sounds pretty accurate to me!)
{related: download the Excel sheet Kat uses to schedule summer activities for her kids (2021 edition!)}
The writer, Amy Joyce, who is editor of the newspaper's On Parenting section (I highly recommend signing up for their mailing list!) summarized the challenges that summer brings for working moms and dads, including the high cost of camp, inconvenient/inadequate camp hours (before care and after care, anyone?), and complicated family routines as compared to the more reliable nature of the school year. (Oh, school bus, I miss you dearly!)
Here's a short excerpt from the article:
Summertime is often thought of as a lazy, relaxing break from the rush-rush of school days. No more waking up early! No more packing lunches! Beautiful days wide open for kids and parents to hang out and — oh right. That just isn't the case. […] Most parents work, so life is still centered on getting child care and getting everyone out the door, even from June through August.

Camps typically end earlier than school does — not very convenient for parents who work until 5 or 6 or in varying shifts. And camps are different week to week, so the locations and rules and times change with each one.
In the past, we've talked about how to find school break camps and changing your work schedule for summer — and today we thought we'd discuss this "logistical and financial puzzle" of summer camp and working parents. Is summer typically tough for you as a working mom? How do you balance work and parenting differently during the summer months? Do you wish that the school year were longer?
Planning and registering for summer camps is always anxiety-provoking for me (and I only have one kid!), so I try to be really organized about it, and I also aim to get it done as soon as possible.
I typically start thinking about summer camp in February (and I register for February break camp in December, and April break camp in January or February), although I can't register for most camps in my area that early. My son's favorite camps, which are offered by the local science museum (shoutout to the RMSC), open their registration very early and are extremely popular, so I take care of those as soon as possible.
This year, I channeled my anxiety into making a big list of 20+ promising local camps, with details for some of the offerings regarding the daily hours provided, registration opening dates, etc. I registered my son at four different places, and (fingers crossed!), the summer is going pretty well so far. It was actually five, but the sole sports-related one canceled a week-long camp with only one week's notice. That phone call was a nice surprise! (Luckily, I found a last-minute option.)
Readers, how do you tackle the issue of summer camp and working parents? What do camps cost where you live, and do you use dependent care FSA funds? Do you sign up for pricier camps or keep a tight budget by choosing more "basic" offerings?
If you have young children, do you hire a babysitter or nanny instead? If your kids are in daycare, does your center have special summer programs? Do you choose camps yourself or allow your kids some input — and how many places do your kids go in a single summer?