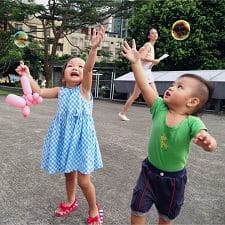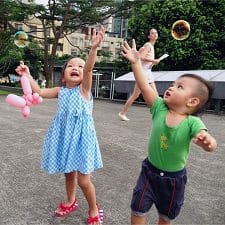 Summer schedules are already starting to be released, so I thought it might be good today to talk about how you take care of activity scheduling for kids — what are your best activity scheduling tips for moms, dads, and other caregivers? Do you use an Excel spreadsheet to schedule your kids' activities, like I do? In general, how do you find classes and camps for your little one? Share your best activity scheduling tips with us here, ladies, lest we all end up with brain teasers like in this McSweeney's post on the perfect summer camp schedule…
My top activity scheduling tips for working moms (or other parental units/caregivers) include:
An Excel Sheet for Scheduling Summer Activities
Last year on the web I found a great printable summer schedule on Pinterest from blogger Simply Kierste, and it was revelatory — I loved the way it laid out all the weeks of the summer, and found it super helpful to schedule different activities, classes, and vacations for my boys. I also liked that it was printable and easily shareable with family and other caregivers. It seemed easier to me than my usual Google calendar — less fussy, easier to remove things, easier to see what I wanted to see at a glance, etc. I've already updated the schedule for this year and started putting things on it! (I actually was going to share my 2017 schedule with you for download, but that feels a little weird since it's obviously this other blogger's work product — so I'll just reference her blog, even though it doesn't look like she's yet updated for 2017 yet — it only takes a few minutes.)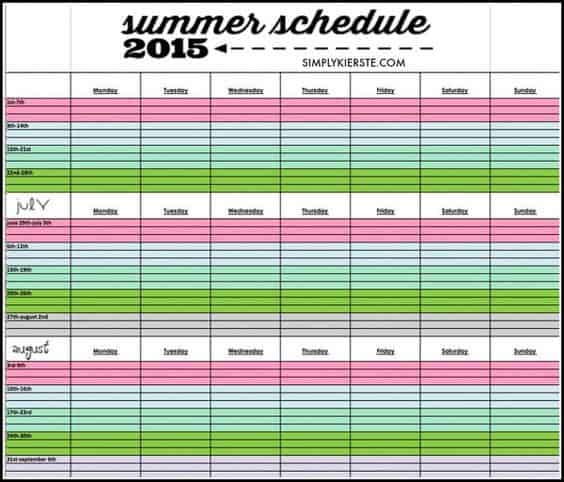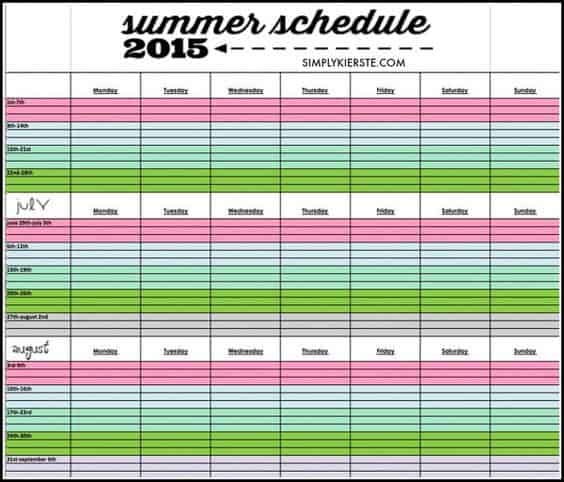 I've also tried scheduling classes on a micro level, via an Excel spreadsheet I made up myself that has half-hour blocks of time from 9-6:30 as rows and the days of the week as columns — but that gets confusing when classes run different lengths of weeks… so until I find something better I'm going to be using the printable summer schedule from SimplyKierste!
A Bookmarks Folder Full of Local Classes to Find Which Classes are Offered
As for HOW I've found classes — when my youngest was first born I referenced a Google doc put together by a local parents listserv, which was helpful to know, for example, that a local college sometimes offered swimming lessons for kids — it hadn't even occurred to me that there was a pool in the building near us. What I do most now, though, is simpler: I keep a bookmarks folder in my browser of all local classes, and when it's time for a new round of scheduling classes, I open all tabs in a new window and peruse the offerings, times, and costs. These days there are newer apps like Sawyer (in NYC and LA only right now) to help find and schedule kids' classes, but even that seems to specialize in drop-in classes — I'd love to know if you guys know of any similar apps or services..
How about you guys — what's your system for scheduling classes? Have you already started planning  summer vacation with your family and summer camps for your kiddos? (How about school break camps for spring?) Do you know of any other apps or websites that help you schedule services — do you have a better system than I do? (One must exist, right?) 
Picture credit: Pixabay.