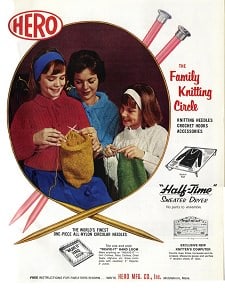 Here's a topic we haven't discussed directly: mom guilt. What is your biggest source of guilt (if you can put your finger on one thing); and for those of you who've gotten past it, what was your best trick?
For my $.02, I'm actually not that guilty about working — I like what I do (which makes me happy, which is good for everyone!), and it's helped our family tremendously both in terms of income and flexibility.
Mixed with the fact that I'm not the most patient, energetic, or creative caregiver, I often have a feeling of "they're better off" with someone else.
But: I do feel guilty for not being 100% laser focused on them when I am not working. The problem is that between working and momming, there are a lot of other things that fall into "being a person." Showers. Working out. Making healthy meals the kids may or may not eat. Researching non-work, non-kid things (like a new mattress, let's say.) Buying new boots. Getting my eyebrows threaded. Unfortunately, for me, a lot of that "personal care" stuff gets shuffled to the side.
I've tried a few things to adjust my thinking on it, with varying degrees of success:
Shifting personal stuff to late in the day, when my energy is too low for me to be really efficient at work stuff. My energy is also too low to really be great at a workout, alas, but I am at this point a devoted night-shower kind of gal, and if my husband and I are watching TV after hours I often have a laptop or iPad open in front of me to try to research some of the personal stuff.
"Putting my own oxygen mask on first" thinking. One of the big things they tell you when you board an airplane is that you should put your own oxygen mask on first, and your kiddos' second — and sometimes that kind of thinking helps me. For example, working out: I am more focused and happier when I work out, and when I am a smaller size it's better for business because I can fit into more regular clothes (as NYC stores often only have S or M sizes on the floor).
I'm entitled. Yeah, this thinking doesn't get me very far — but if it's something small, like getting out for a haircut or eyebrow appointment once every few months, I can just say, "well, HECK, I have to do it sometime." (But even then I'm more likely to take hours away from work than hours away from family.)
"Personal stuff" either gets minimized (see, e.g., my new beauty minimum), or, shall we say, efficient-ized — one of my best lessons from our discussion on mom efficiency was the reader comment that not EVERYTHING needs to be researched ad infinitum. As one commenter said, her best efficiency had was "[n]ot researching things to death– What's the highest rated [whatever] on amazon? Buy. This daycare seems good? Sign up. There are 900 types of baby food? Just pick some and throw it in the cart. Reminding myself that its all good."
Ladies, what are your thoughts on mom guilt? What has been your biggest source of guilt; what's been beneficial in moving past that?
This post contains affiliate links and CorporetteMoms may earn commissions for purchases made through links in this post. For more details see here. Thank you so much for your support!
We are a participant in the Amazon Services LLC Associates Program, an affiliate advertising program designed to provide a means for us to earn fees by linking to Amazon.com and affiliated sites.
Pictured at top: Do Mother's Still Teach Their Daughters Like This?, originally uploaded to Flickr by cloth98. Social media picture via Stencil.