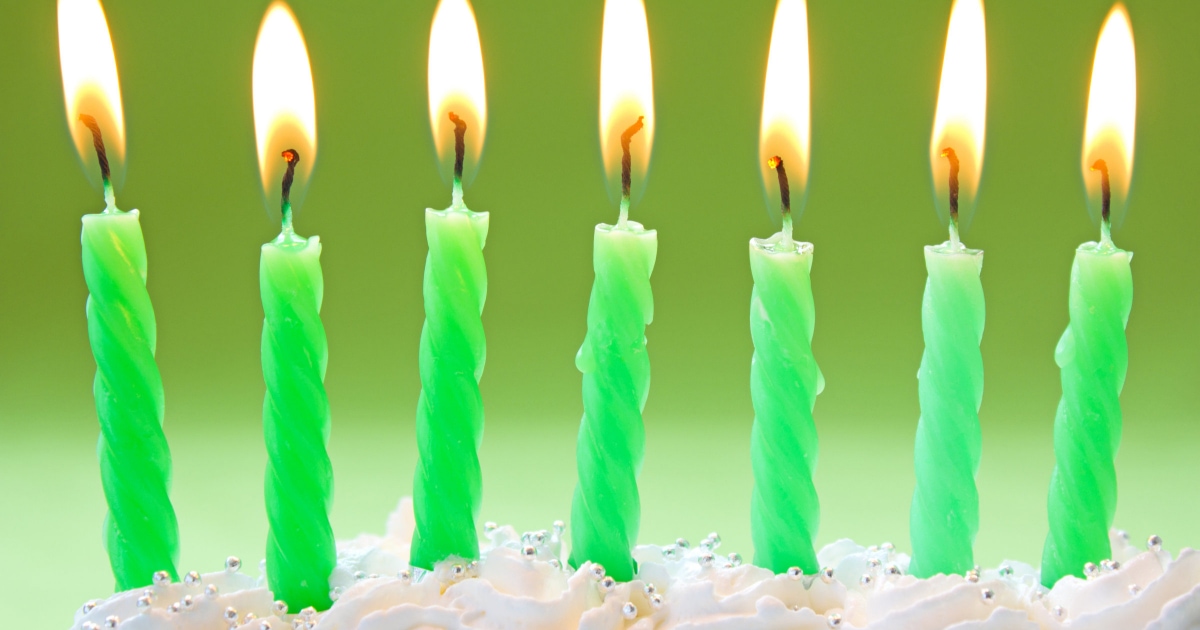 Some of our kids (and some of us, too) have had to cancel or significantly scale down birthday celebrations this year, so today we're rounding up 5 ways to celebrate kids' birthdays during coronavirus. Like my son's masked, socially-distanced goodbye to his fourth-grade teacher in the school parking lot earlier this week, pandemic-safe alternatives like these can feel surreal and even be depressing at times, but marking these special occasions is still important (particularly for the kids!). Do you have a child whose birthday has fallen during quarantine? How did you celebrate? How disappointed was your kid to miss out on having a typical party?
Before coronavirus struck, our regular birthday party discussions included kid birthday party guest etiquette, the best gifts for kids with too many toys, and toys, birthday, and experiences.
Here are 5 ways to celebrate kids' birthdays during coronavirus:
1. Have a Party Via Video Chat
Get some kids together — fewer is better, for this option — and plan a couple of fun activities. Do a virtual scavenger hunt ("Find something in your house that's red, and then come back and show everyone!"), have a dance party, run a Harry Potter trivia contest, play a simple game like Simon Says or Bingo, do Mad Libs together … and of course, sing "Happy Birthday"! You have plenty of choices for a platform — Zoom, Skype, Google Hangouts, WhatsApp, or Facebook Messenger's video chat — but note that Zoom calls with more than two people are limited to 40 minutes if you have a free account. Whichever platform you choose, some pre-party coordination with the other parents will be necessary.
2. Do a Drive-By Birthday
Ask friends and family to drive by your home — or, you and your child can drive by their homes. (This type of party is definitely more suburban- than urban-friendly.) For the first option, guests can decorate their cars if they like — for example, with balloons or signs, or messages written on the windows with window markers or liquid shoe polish. If you don't mind the expense (and effort), drop off materials ahead of time to the people you invite. This article and this article offer some ideas to make things fun and special. (Note: A friend of mine took her daughter to a party like this for her daughter's cousin's birthday, and her daughter got upset that she could see her cousins but not hug them or play with them — so this isn't a one-size-fits-all option.)
3. Collect Birthday Video Messages
Contact the parents of your child's friends and ask if they can take videos of their kids sharing a birthday greeting. Ask grandparents and other relatives to do the same — even your child's teachers and caregivers. Depending on your tech skills (and your free time), you can either show your child the videos individually or edit them together and even add music. If you'd like the videos to be longer than just a quick "Happy birthday!" give the kids a couple of questions to answer, too, such as "When you see [your kid's name] again, what is the first thing you'll play together?"
4. Hire a Special Guest (Virtually)
Another friend recently told me that her 6-year-old twins attended a Zoom party with several kids … and a woman who portrayed Elsa from Frozen. She read a Frozen 2 book, sang (she sounded just like Idina Menzel), and even performed magic tricks. The kids received coloring sheets ahead of time to color during the party in case they needed something else to keep them busy. Elsa was a big hit, but This Mommy Poppins article has several other suggestions (with links), including a bubble artist, a fairy character, and performing parrots.
5. Hire Someone to Organize It All
If all of these possibilities sound like too much to handle with everything going on right now, consider delegating … the entire event. You can find businesses that will take care of all the elements of a birthday party — the invitations, activities, and more. (Nothing like this in your area? No problem — just hire someone from anywhere in the country!) Some examples of the themes offered include science, superheroes/princesses, Harry Potter, and pets or wildlife (for parties run by zoos and animal shelters).
Readers, have you found any good ways to safely celebrate kids' birthdays during coronavirus? If your child's birthday is coming up soon, what are your plans?
Stock photo via Shutterstock/nana77777.