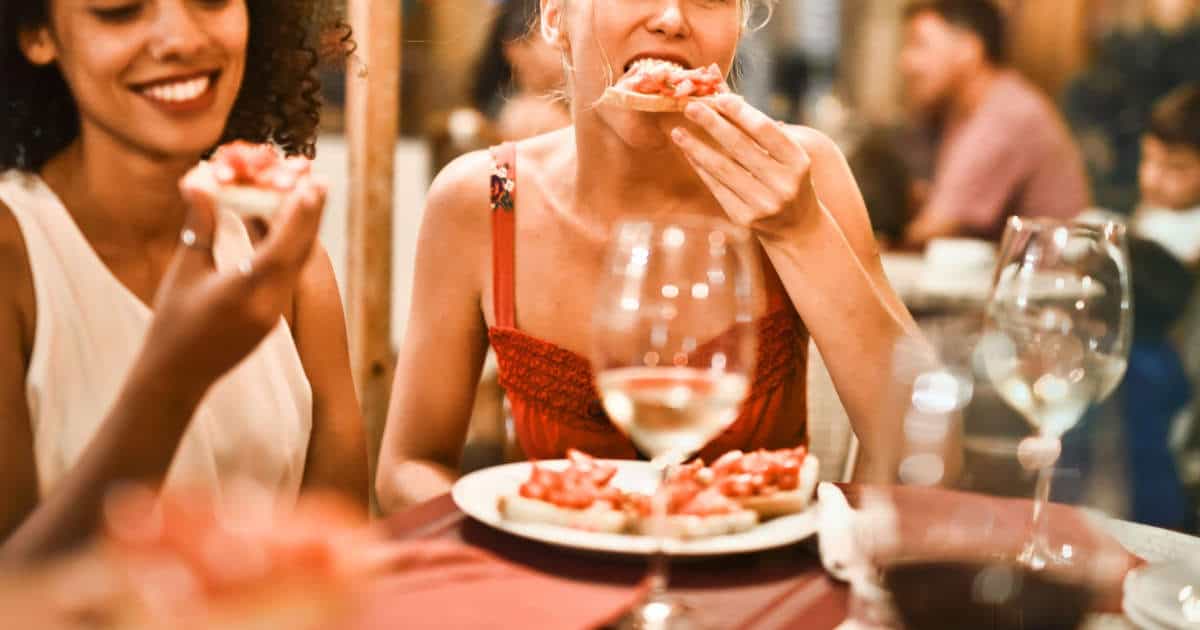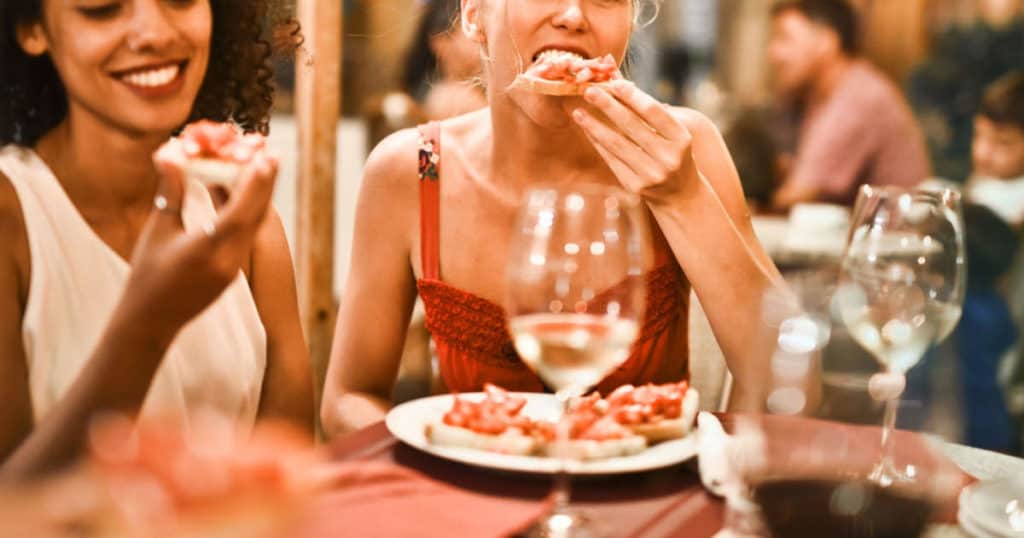 Here's a fun question for you: How often do you go out by yourself and "ditch the family," whether to have a girls' night out with friends, time to pursue a hobby, or in general schedule time to yourself? How often does your partner?
Do you and your partner have unwritten rules (no more than once a week! not on ___ days! we trade "nights out")? Do you go out with girlfriends from before you had kids, other moms, or just (gasp) go out by yourself for some "me time"? 
(Psst: we've also talked about other self-care ideas for working moms, as well as held a "fantasy open thread" with a free weekend for mommy…)
For my $.02, my answer to this is in the midst of changing. For the first several years I was a mom I felt downright guilty to go out by myself or with girlfriends — it felt like business-related outings were one thing, while a date night (or a couples' date night, where we go out with another couple) was another thing. But just to ditch the family and go out with girlfriends or for my own interests during what should be "family time" (nights and weekends) has always felt… very indulgent.
As I get further into my motherhood journey — and as my friends do! — we all seem to be coming around to the idea that it's ok to ditch the family sometimes, and I'd say what had been a "once a quarter" sort of outing for me is now more regular, sometimes even 2-3 times a month. I almost never take time for myself to just go shopping or see a movie, though.
Readers, how about you? How often do you get a night out with girlfriends or other moms? How often do you go out by yourself? Do you line up childcare to cover for your absence during these nights, or do you leave it to your partner to figure out?
Stock photo via Stencil.