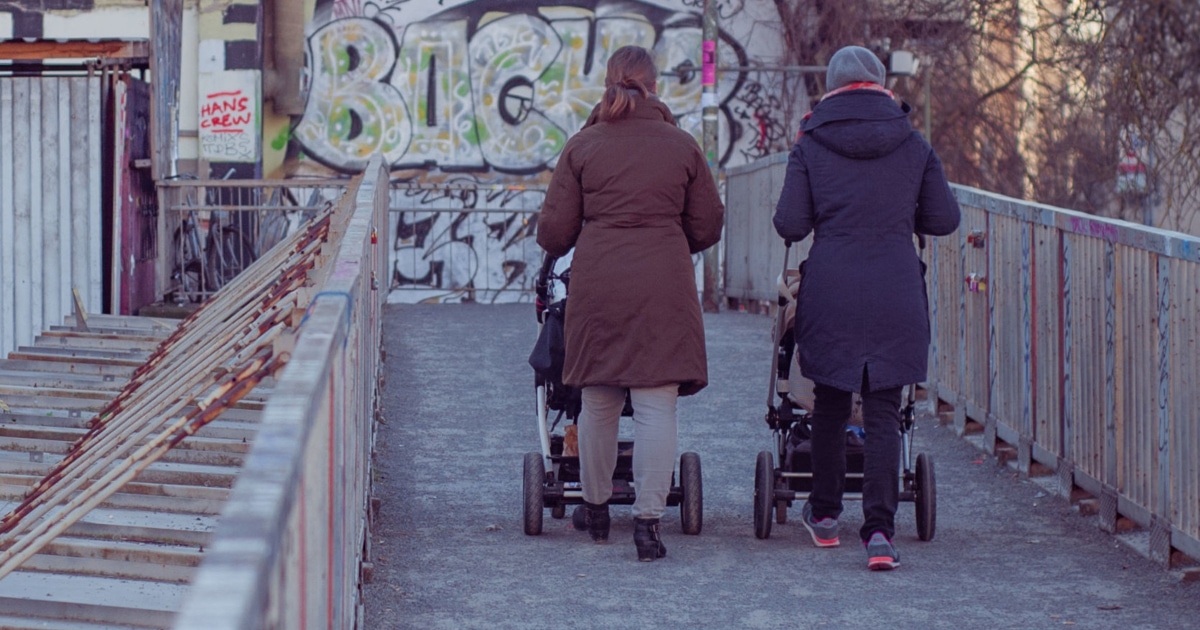 It's been years since we talked about "mom friends," ladies — so let's discuss! When you were a new mom, did you seek out mom friends? Have you looked for them in the interim, or made friends whom you would consider "mom friends" in that you largely discuss your children (or activities for your children)? Where have your best mom friends come from?
I think when I last wrote on the subject of seeking out mom friends, my second child had just been born and I was still dubious that I needed mom friends. I wrote:
My response [to someone's suggestion that I seek out mom friends]: huh? I had friends. Some of them were moms. Why did I need local mom friends — new friends where the only thing we had in common was locality and the fact that we got pregnant around the same time? If a friendship happened naturally, great, but I wasn't going to seek it out (and I certainly wasn't going to try to force it). … Besides, I figured, mom friends would come about naturally once my child started making friends.
In the years since, though, I've found some incredible mom friends — and I would say I've most appreciated them past the newborn stage, which was when I thought I needed mom friends.
For example, one of my sons has had speech delays, and I've made a ton of great friends from speech camp and his other related activities; in fact, most of the new activities I've found for him have been through my mom network. I'm friendly with some neighbors for mom-related issues, and it's so soothing to be able to have someone to text and say, "Ugh, the kids need a new dentist; who do yours see?" and know it will be a super-local suggestion.
Over the years I've also been a part of various buy/sell groups on Facebook, as well as other specific interest mom groups, and in addition to the general camaraderie I've learned a ton.
How about you, ladies — do you have "mom friends"? When did you seek them out, and how have the friendships changed over the years as your kids have gotten older? Where have your best mom friends come from?