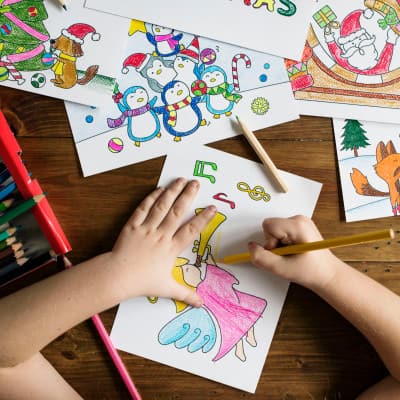 2018 Update: We still stand by these tips for preserving kids' artwork — and you may also want to check out our more recent discussion on how to use your iPhone to store school paperwork!
It's never too early to start weighing tips for preserving kids' artwork—or you may find yourself still dealing with it when your kids have their own kids. When my parents were cleaning out their attic recently, they found some old artwork of mine from when I was young … which means it had been up there for decades. I ended up getting rid of most (or maybe all) of it, partly because I already have enough tangible reminders of my childhood, and partly because our house is already becoming overrun by my own son's school papers and art. When at least one thing comes home in his backpack every day, and there are 180 days in the school year … well, it adds up. (Luckily, there isn't enough stuff to have expanded into our attic yet — or basement.) So, moms, do tell: How do you organize and preserve your kids' artwork and schoolwork? Do you save everything? Save only a few special or otherwise noteworthy things? Throw everything in a big box for now, or sort it neatly by grade or age?
We've rounded up a few tips for preserving kids' artwork (without keeping everything):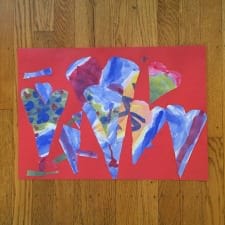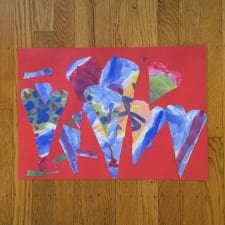 1. Artkive: Once you pay for membership (via the iOS/Android app or the website), you can start taking pictures of your kids' artwork or other schoolwork and organizing it all by tagging each piece with your kid's name and grade and the date and title. Everything gets stored in the cloud. With all that you've added, you can create photo books of your child's work, and you can use Artkive credits to pay for them—buy either $50, $100, $150, or $200 worth. If you don't have time to do that but do have some money to throw at the problem, you can choose to have the company do the work with its Concierge service. Working with an Artkive specialist, you'll send your kid's art (with a prepaid shipping label), review your book once it's been designed, and then receive a hardcover portfolio book. Concierge packages start at $39; the pricier options (currently discounted to $149–$299) include 50–200 pieces of art. The regular plans offer three options with different perks: Organizer at $3/month, Creator at $5/month, and Book Lover at $13/month.
2. Plum Print: If Artkive's Concierge option sounds tempting, you may be interested in Plum Print. You'll ship your kid's artwork with a prepaid label (and pay a $39.99 deposit), indicating whether you'd like the pieces returned for $14.99, or, as the company puts it, sent to "Artwork Heaven." Plum Print will photograph the items and send you a digital proof of your book (either hardcover or softcover), then ship your book for free. The books have a wide range of prices, from $75 to $875, depending on the book's size and format and how much artwork you use. You can also order other customized items, including notecards and calendars. If you aren't planning to order a book in the near future, you can choose a "digital only" plan, which means Plum Print will digitize up to 20 pieces for the same $39.99 deposit; each additional is $0.99.
3. Keepy: Keepy offers both iOS and Android apps (plus the browser version) that let you save (in the cloud), organize, and share your kid's art, schoolwork, photos, and more. (You can share within your private gallery or via social media — and in the public Keepy Community, as well.) You can add video and narration, and family and friends can add comments via text, voice, or video. If you like, you can add auto-sync from Dropbox. In addition to photo books, you can order coasters, magnets, and other customized items. Keepy's website addresses questions about pricing by pointing prospective customers to the respective app stores; it appears that a subscription is $14.99/year through iTunes (for Unlimited), and $17+/year (?) through the Google Play store.
4. Just take photos of the artwork with your smartphone and put them in your regular photo albums. This is what Kat does: She snaps photos of the artwork as it comes in, discards anything but the cutest stuff, and deals with them as part of her regular process for organizing family photos, which includes putting them into the yearly photo albums she makes (well, tries to make). Her $.02: The colors and textures of the original artwork are preserved better via her iPhone snapshots rather than scanning on her home printer.
Here are a few non-digital options:
Use this frame or this frame (both available at Amazon; affiliate links*) to easily switch out art (and store some, too).
Choose a couple of special pieces to get professionally framed. If you don't have time to go to the store to do it, you might want to check out online-framing site Framebridge, which I just heard about. You can choose your own frame or let their designers suggest some. Apartment Therapy has seven other suggestions for online framers.
Try these tips from Martha Stewart (video) for using acid-free boxes, frames, and scrapbooks.
When it comes to your kids' artwork, schoolwork, etc., how much do you save, and what do you toss? Do you throw away the originals after you scan or photograph them? Have you changed your methods as your kids have gotten older? Have you tried any of our tips for preserving kids' artwork, or do you have your own tips and methods to recommend?
*This post contains affiliate links and CorporetteMoms may earn commissions for purchases made through links in this post. For more details see here. Thank you so much for your support!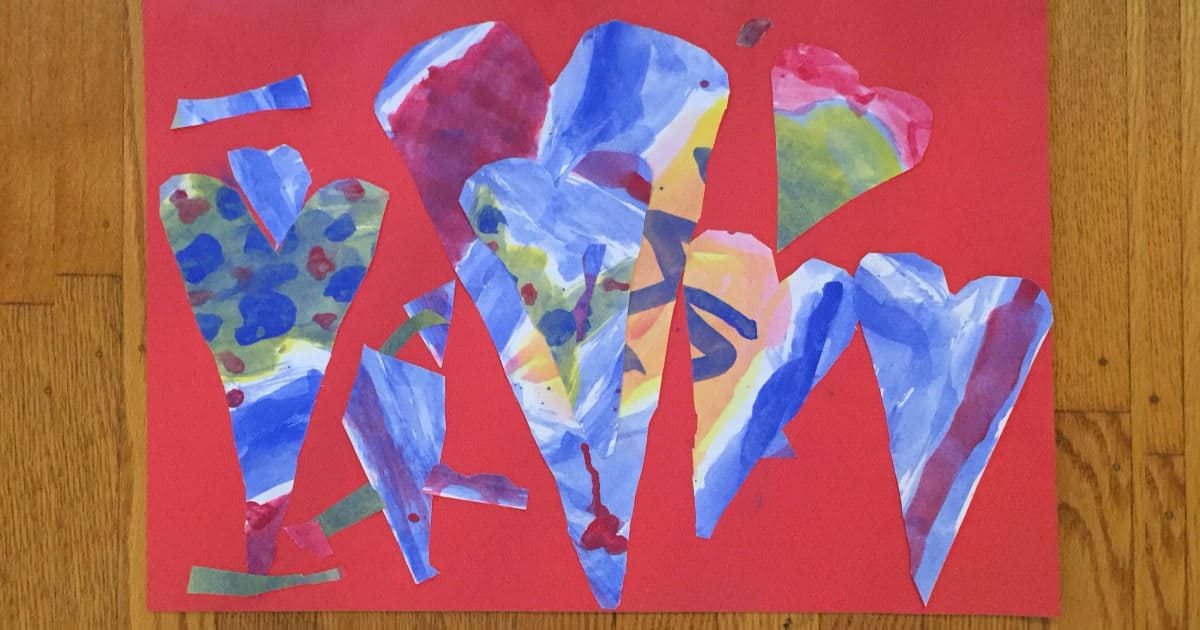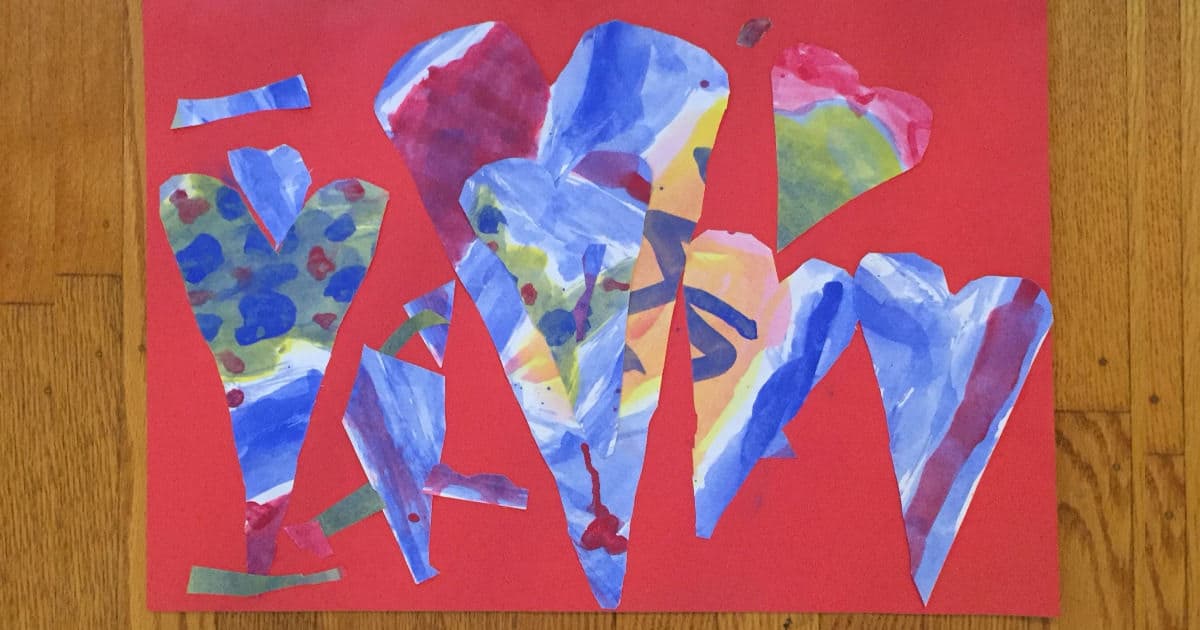 2018 Updated photo via Stencil. Original picture credit, above: Kate Antoniades (photo by KA, red artwork by son).