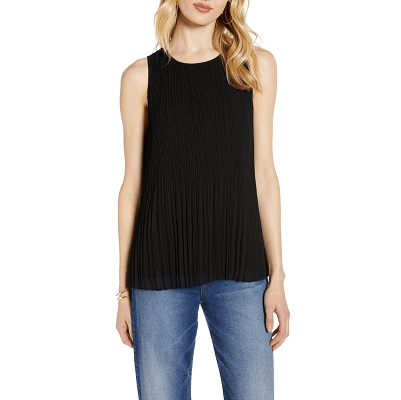 This sleeveless pleated Georgette top has been around in dress form and blouse form for a while now at Nordstrom, and I love it. It's machine washable/line dry, and I think it's pretty and floaty but also easy, particularly if you're not really happy with your tummy situation.
I also like that it's got a high neckline and comes in a number of colors.
The top is currently on sale for $25.90 (marked down from $59), and the dress version is on sale too, from $89 to $39. Sleeveless Pleated Georgette Top
Vince Camuto has an option in plus sizes; it's $109 at Nordstrom.