If you're trying to drink less, or if you're pregnant and not drinking, I want to give a shoutout to both drinking vinegars and bitters. We've talked about Dry January in the past over at Corporette, and I really upped my bitters game this summer because I did Dry July.
There's such a wide variety of bitters — much more than the orange stuff you may get locally. For example, I like Aztec Chocolate bitters and lavender bitters and cherry bitters. So if you've got a Sodastream or a seltzer habit, it's really easy to just add a few dashes and get a flavorful drink that's not too sweet. (That was my problem when I was pregnant and not drinking — everything just tasted too sweet to me. An important note: bitters are actually very concentrated alcohol — sometimes like 44%! You only put a dash or two into seltzer, though, so the alcohol is very very diluted. Still, talk with your doctor about them if you're pregnant, or do your own research.)
Drinking vinegars are also a really easy and good way to go, with a wide variety of flavors available. Som is highly recommended and has a sample pack, and I've also tried the Horball's sample pack.
For drinking vinegars and shrubs, you do want to add a little bit more, so bitters are probably better cost-wise, if you're worried about affordability.
This post contains affiliate links and CorporetteMoms may earn commissions for purchases made through links in this post. For more details see here. Thank you so much for your support!
Some of our favorite things to add to plain seltzer (we love our Sodastream!) include:

If you're more interested in moderation, check out these products: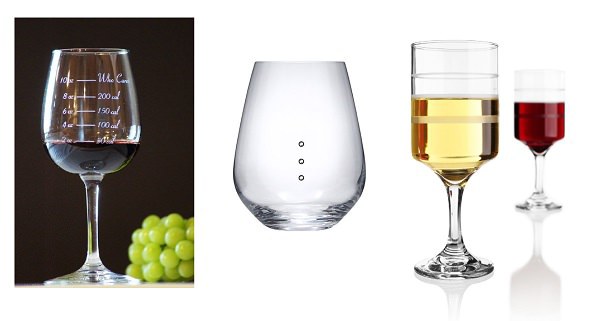 Pictured above, some ideas on how to moderate your drinking: Caloric Cuvee, Mr. Picky Stemless Wine Glass (the brand has several options available), and Wine-Trax; all $9-$19 at Amazon. I've also talked about how much I love the beautiful cocktail glasses from The History Company because they're generally smaller!