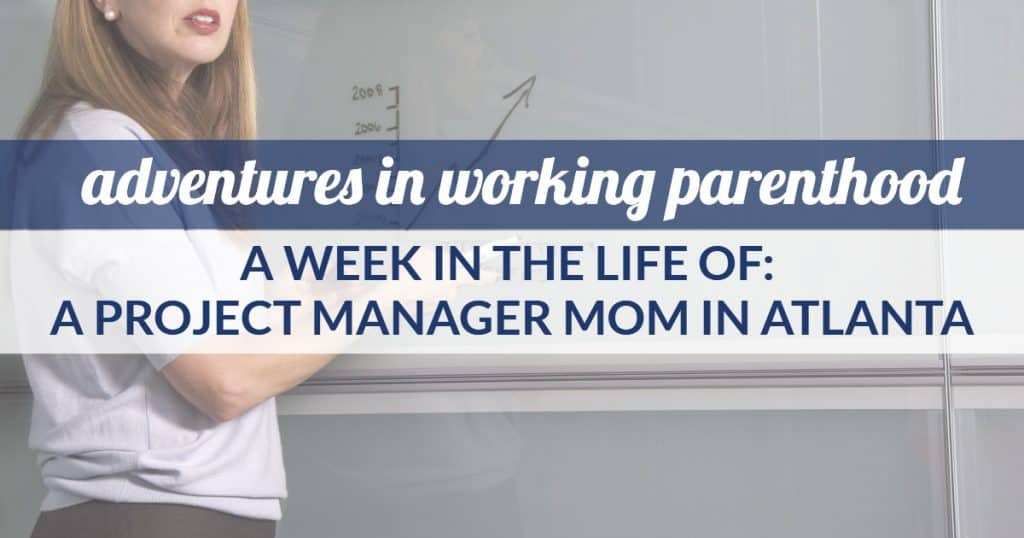 Wednesday
6:30 — I wake up and get ready for work. I get my daughter up and dress her. She's awake! I get my son up, change diaper, and dress him. Everyone gets a whole wheat waffle. I take the kids to school. We are late, but just normal late. Not too late. I arrive at work at 9:15. My husband picks up the kids at 5:45 and they arrive home at 6:15 when I am making breakfast for dinner. My tiny son only eats the tater tots. (I only make them because I know this will be the case and hate to not feed a 5th-percentile kid.) We take a bath with lots of bubbles. When my husband washes hair, hair doesn't get too clean, but when I wash hair, children cry because the water gets in their eyes. I wash the hair anyway. We get out of the bath and dress the babies. It's time for story/song/bed time. We give the small boy an extra cup of whole milk to bulk him up. The girl needs to be bulked up too, but at least she's 10th percentile. My husband puts my son to bed and I attempt to put my daughter to bed. This results in me in bed with a loud cat, a dog that followed us upstairs, and a crying daughter. I can't recall why she was crying, but my husband walked in on my terrible scenario and told me he feels confident that I can't live without him. I agree.
Thursday
6:30 — I wake up and get ready and realize I have to pack since I am going out of town today. I get the kids up and dressed and try to prepare them for not seeing mommy for a day and a half. My daughter seems more upset, but I am more worried about my son, who is very attached to me. I love it. My husband offers to take the kids to school. I consider it, as my daughter has warned me she will be crying because she will miss me. I take them to school anyway. E was right. She cried. I head to work and I am there by 9:30, which I consider a success, as I had to pack. I map my way to the airport since the highway has broken on my typical route. I plan for an hour and a half. I head to the airport around 12 and it takes an hour and 15. I take off at 3:15 and worry about my husband and the babies. They will pick up Chick-fil-A today. I assume my husband will pick up Whole Foods or supplies for tacos or hot dogs on Friday. Maybe he'll surprise me and pick up my favorite tacos. We typically don't eat out this much, I swear. I didn't realize I was leaving town until Tuesday. I call my husband at 9:00, after the babies are in bed. He has fed them chicken, read stories, and put them to bed. He is great. I imagine he is now working on chores, as is our usual routine.
Here's what D had to say about how she and her husband divide up the household responsibilities:
My husband and I split making dinner, depending on who picks up the kids — unless the other is volunteering/working late/out of town, the non picker-upper makes dinner. I meal plan and grocery shop, I do the bathrooms and laundry. My husband does the yard work, cleans the kitchen every night, picks up toys at night, and vacuums. It is a pretty natural split based on our strengths and the chores we hate.
Friday
I was out of town and didn't see my littles today. I flew in and got home around 11:00, so everyone was fast asleep. While I was preoccupied with work, my husband woke and got the kids ready for school. He dropped them off and headed to work. Once a month at their school there is an activity, so he had to leave work at 2:30 to get to school on time for "flower math fun" at 3:30. He has to jump between classrooms, as he is only one parent. He takes the kids home and lets them play and color in the playroom. He attempts to answer a couple last-minute work emails. He makes dinner (hot dogs and broccoli) and feeds the babies. They have a relaxing movie night. No bath tonight, just stories and songs and off to bed at 7:30 and 8:30. I assume my husband used this time after kiddos were "asleep" (my daughter will walk downstairs with requests until 9:00 or 9:30 typically) to wrap up some work items. I got home, we ate a snack, and talked. I prepped for my son's birthday party tomorrow (not at home).
Saturday
My son's birthday party! I wake up at 8:00 to pick up the cake and balloons. We let the kids sleep in until 9:00. (I know, I'm lucky.) I go home and the kids are waking up at 9:00. I make eggs, bacon, toast, and hash browns. Both little ones eat! We dress and head to the birthday party at 10:30 to get a little extra jumping in. I outsource the birthday party to a jumpy house place. Totally worth it. The kids exhaust themselves, then eat pizza and cake. We head home at 1:30 and my son naps. My daughter watches a movie. I begin meal planning and packing lists for next week's trip to a cabin in the Tennessee mountains. My son wakes up at 4:00 and we head to the neighborhood Easter egg hunt. At 5:00 we head home and have spaghetti for dinner. We open my son's presents and have more cake. We take a bath and do bedtime routine. My son goes down at 7:30. We can't get my daughter to sleep until 10:00. Thanks, sugar. While my husband works on getting my daughter down, I clean the bathrooms and work on laundry. She finally drifts off and miraculously my husband does not! We watch a show together and snack. Date night.
Here's what D said when we asked about date nights:
Unfortunately, we have been down to about once a quarter for 2017 so far. This doesn't include, however, when we rent a movie and pick up dinner for ourselves, which I find to be almost as much fun as going out. Last year, our average was about once a month. We typically go to a nice restaurant, walk around the city, and head back home on date nights. I am surprising my husband with dinner and a concert for his birthday, so the sitter will get the 4:00-to-bedtime shift. Best of luck, babysitter!!
Thanks so much to L. for sharing a bit of her life as a working mom! Readers, what's your biggest takeaway from D's week as a project manager in Atlanta and her work life balance?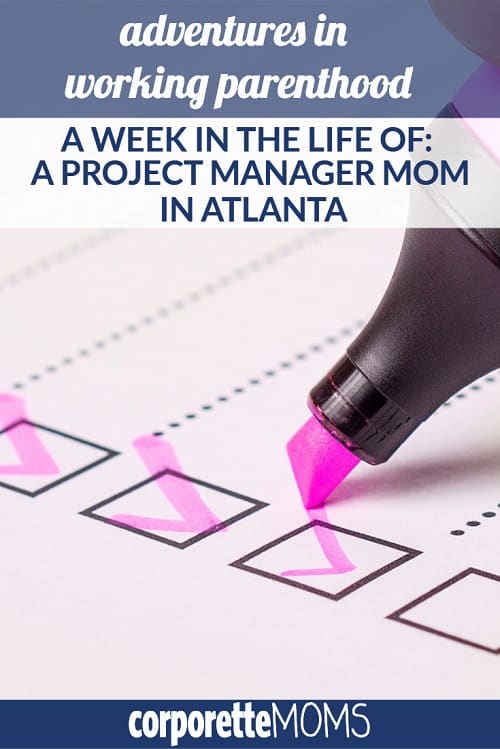 Picture credit: Pixabay.