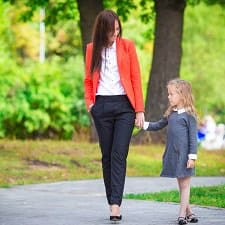 Here's a question for you: how has your summer workwear changed after having kids? What does professional summertime fashion for moms LOOK like for you?  For example: white pants for work — are those a no after kids because they're too hard to keep clean? Do you find you prefer flats or other comfortable commuting footwear in case your kiddo runs away from you before you can drop him or her off at daycare? Do you accessorize once you get to work rather than dealing with little ones pulling at your necklaces and earrings? Has your commute with kids changed your fashion in other ways — having to lug a breast pump to or from work, needing to wear a hat to set a good example for your kids, or needing to wear your baby en route to daycare?
For my $.02, the biggest change for me has definitely been in fabric choices as well as undergarments — I used to wear a ton of sheath dresses with flesh-toned Spanx beneath them, but now solidly prefer black Jockey skimmies slipshorts with summer dresses so that if I end up crawling on the floor with my kiddo it's obviously bike shorts. As for fabric choices, I shy away from higher maintenance things like linen and silk and vastly prefer machine washable workwear.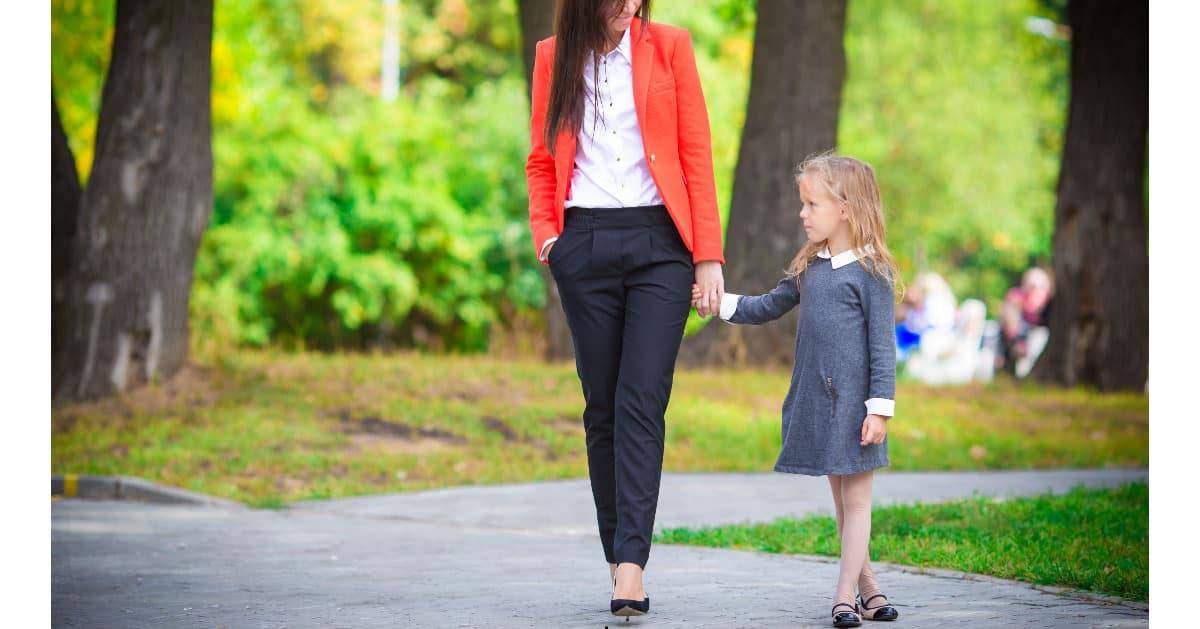 Stock photo credit: Deposit Photos / d.travnikov.