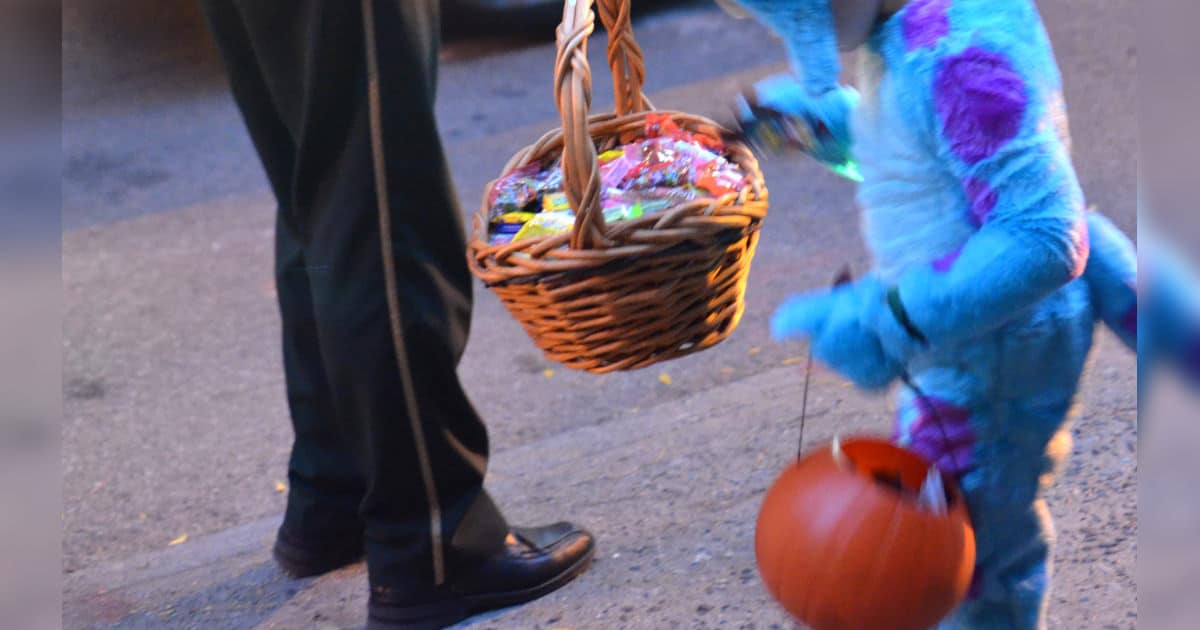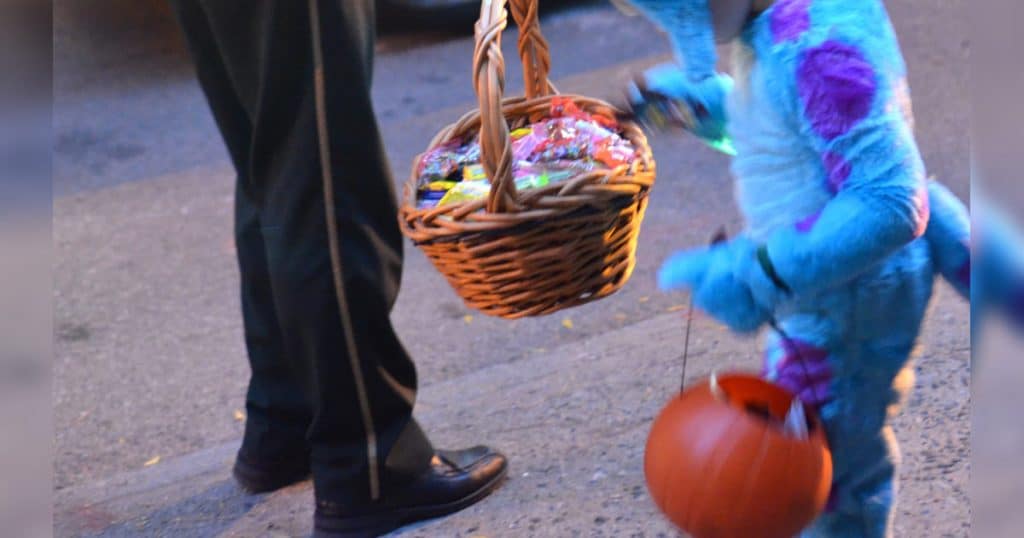 May everyone have a safe and happy Halloween tonight! We talked about whether or not to dress up with your kids for Halloween a few weeks ago, but here's one more fun Halloween-related question: What's your post-Halloween candy strategy — what are you doing with Halloween candy after Halloween?
Will you (or another caregiver) check the Halloween candy over for razor blades, like I remember my parents doing in the '80s (or METH (?!), which is apparently a thing now)? (Insert horrified emoji…) Will you pay your kids for their candy? (A lot of dentists' offices accept candy around now — some even pay for Halloween candy!) Bake a crazy Halloween candy pie? Let them pick a few pieces of candy every day but forsake all other desserts?
I have fond memories of coming back from trick or treating and eating a metric ton of Halloween candy that night, but my kids haven't done that because we're usually whisking them off to bed and don't want to load them up with sugar.
(Also, my older son is always at the top of the weight charts, so it just feels irresponsible to let him go to town on his candy… meanwhile, the younger one isn't into any candy that isn't a gummy.)
I will probably go through my kids' candy tonight if only to weed out all the things they can't eat (or can't eat without supervision, like Jawbreakers or Warheads), and maybe tomorrow or this weekend, I'll try to offer my older son some money for his candy, if only to clean out the snack drawer a little!
Ladies, what's your post-Halloween candy strategy? (Plus, what are your kids going as this year?)
Picture from the Griffin archives — all rights reserved. :)