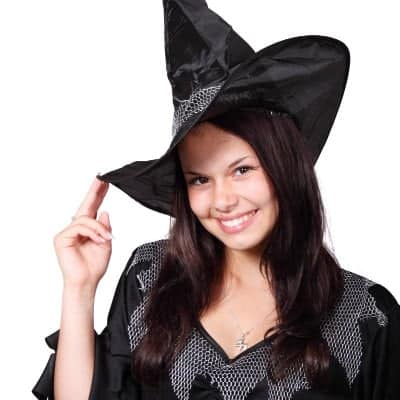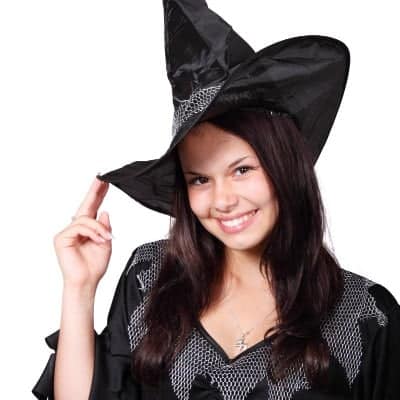 Here's a question for you: do you dress up with your kids for Halloween, either for trick or treating or for handing out candy? If you do, what's your mom Halloween costume?

This post contains affiliate links and CorporetteMoms may earn commissions for purchases made through links in this post. For more details see here. Thank you so much for your support!
For my $.02, I've had some years where I tried to get dressed up with the kids — the year J was Kylo Ren and H was Yoda I tried to do the Princess Leia buns, but decided to attempted to go with what I said was a General Organa costume instead (black moto leggings and a black camp shirt with combat boots)… so… mixed metaphors and nothing turned out great. (Pro tip: if you're trying for the Princess Leia buns, use one of those foam donuts or a rolled sock — I normally avoid because I've got enough hair that using a bun helper like that looks ridiculous on me, but I definitely needed more volume!) I've also donned a witch hat for opening the door sometimes. BUT: this year I'm not planning on dressing up at all because I've noticed that most moms I know don't — so it's one less thing for me to worry about.
How about you guys — have you ever or would you dress up with your kids for Halloween? What does your Halloween night look like? Do you decorate your home for Halloween with talking eyeballs and things like that? Do you have Halloween parties to go to with coworkers, parents, friends over the next few weekends?
Pictured: stock image via Stencil.
Psst: If you like participating in the Teal Pumpkin Project (offering non-candy treats to kids with allergies), but don't feel like spray painting a pumpkin teal every year, do note that Target has faux teal pumpkins that are apparently carvable.