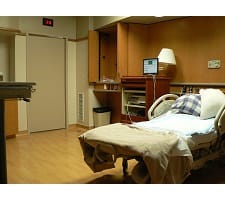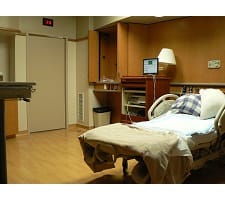 Here's a fun question for you, ladies: how did you decide between having an OB-GYN or midwife? Who did you want to deliver your baby; who did you ultimately choose? We've talked about birth experiences before (here's my long story — with tips based on what I learned — from the birth of my first son), but not this. OB-GYN? Midwife? OB-GYN with Doula? How heavily did the place of the birth influence your decision (did anyone want a home birth?)?
For my $.02, for my first son, I didn't strongly consider it either way — I already had a gynecologist I liked, so when we got pregnant I was happy she was an OB as well. I had no reason to distrust my OB-GYN or a hospital experience, and I didn't even strongly consider a doula.
A lot of those statements fell away for my second birth — I felt totally betrayed by my OB-GYN's total absence during my three days in the hospital (across the street from her office, for what that's worth), and I hated the hospital after my lousy experience there. So for my second child I absolutely would have considered a midwife — but by that time I was 36 (37 for the birth), putting me in "geriatric pregnancy" territory, and I worried I might have a problem with blood clots based on some genetic testing we had done — so I wanted to be at the hospital in case anything went wrong. I found a new doctor's office and a new hospital, and soldiered on; I consider myself lucky that I had a much better experience the second time. Still, my second OB-GYN employed several midwives, several of whom I met during the course of the many (many) prenatal appointments I went to — everyone I met seemed knowledgeable, trustworthy, experienced, and ultimately I would have been happy to have them in my corner when it came time to deliver the baby.
(As for the doula, I wanted both my mother and my husband in the room with me too much to ever really consider a doula — if I hadn't had such a strong desire I think a doula would have been awesome.)
Ladies, how did you choose between an OB-GYN or midwife? What would you advise new mothers?