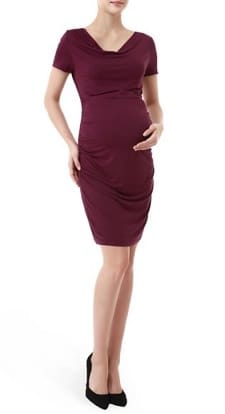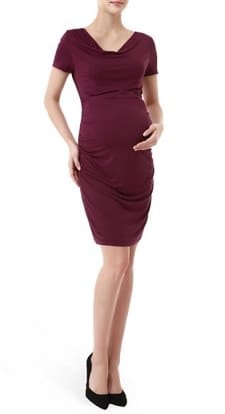 Kimi and Kai is a new brand to me, but they have a lot of simple, pretty maternity workwear for under $100. This cowl-neck dress is my favorite, but this tee dress is also nice, as is this cowl-necked tunic. The pictured dress is $78, available in sizes S-L. Kimi and Kai 'Kate' Cowl Neck Ruched Maternity Body-Con Dress
Two plus-size options are here and here. Oh, and for any mama expecting later this fall, check out this lovely walker coat on sale at Macy's.
Building a maternity wardrobe for work? Check out our page with more suggestions along both classic and trendy/seasonal lines.