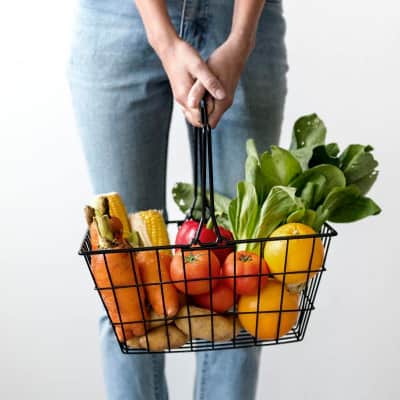 There was an interesting threadjack the other day about how much people spend on groceries, and I thought it might make an interesting discussion for its own post. For those of you who track this stuff: HOW do you track your grocery spending? If you try to curb your grocery budget, what do you do — and how do you make sure you just don't eat out instead? How many other people in the home notice or care when you're trying to curb grocery spending?
My dirty little confession: although I track a lot of our spending in Mint, and have for years, it's hard for me to get a read on grocery spending because some things may come from Amazon, CVS or other mixed-purchase-category stores, so I kind of don't track it too closely.
I also tend to have entire months where I realize we have way too much food we're not eating in the freezer or cabinets and so we have to start "eating down the pantry."
(Which is another question — how much food do you buy to keep on hand in general? I often buy stuff on sale in the store, which leads to overstocked cabinets…)
Psst: We always used to call money discussions "Tales from the Wallet" at Corporette — so we're continuing the tradition here! Pictured – love this wallet from Brahmin!
This post contains affiliate links and CorporetteMoms may earn commissions for purchases made through links in this post. For more details see here. Thank you so much for your support!
Another question: what do you splurge on for your family at the grocery store? This could go two ways — you may splurge with the thought of "yes it's more expensive but it saves me time," or with the thought of "gosh darn it my baby needs it!" I'm guilty of both thoughts — I regularly buy the pre-cut mirepoix mix of carrots/celery/onions, or similar frozen mixes; we have a thousand spiralizers and yet I always buy spiralized zucchini — both to save time.
I've bought a ton of organic milk over the years (my youngest seemed to prefer it for a while), and now I splurge on refrigerated yogurt pouches for him from Stonyfield or Chobani, even though the pouches are like 3x the cost of a regular tub of yogurt. (I am firmly against yogurt tubes unless they're frozen, at least for my little dudes!)
Over to you, ladies — do you have a target for what you spend on groceries for your family? What are the best ways to save on family groceries that you've found — and what are the things that you'll splurge on no matter what?
Psst: I forgot that a friend recently shared a link to this Facebook album, which seem to be a Facebook version of the book Hungry Planet, which looks at what families around the world eat for a week.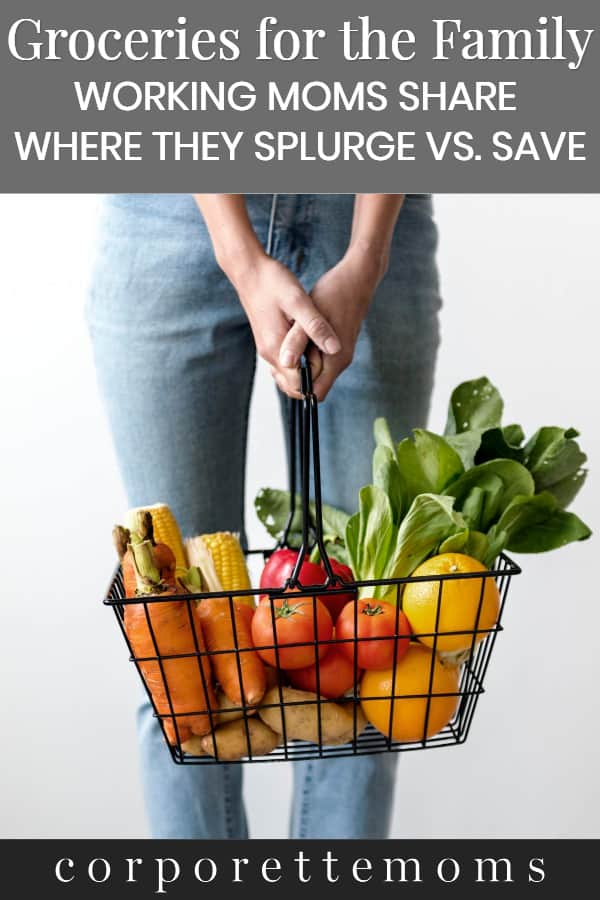 We are a participant in the Amazon Services LLC Associates Program, an affiliate advertising program designed to provide a means for us to earn fees by linking to Amazon.com and affiliated sites.