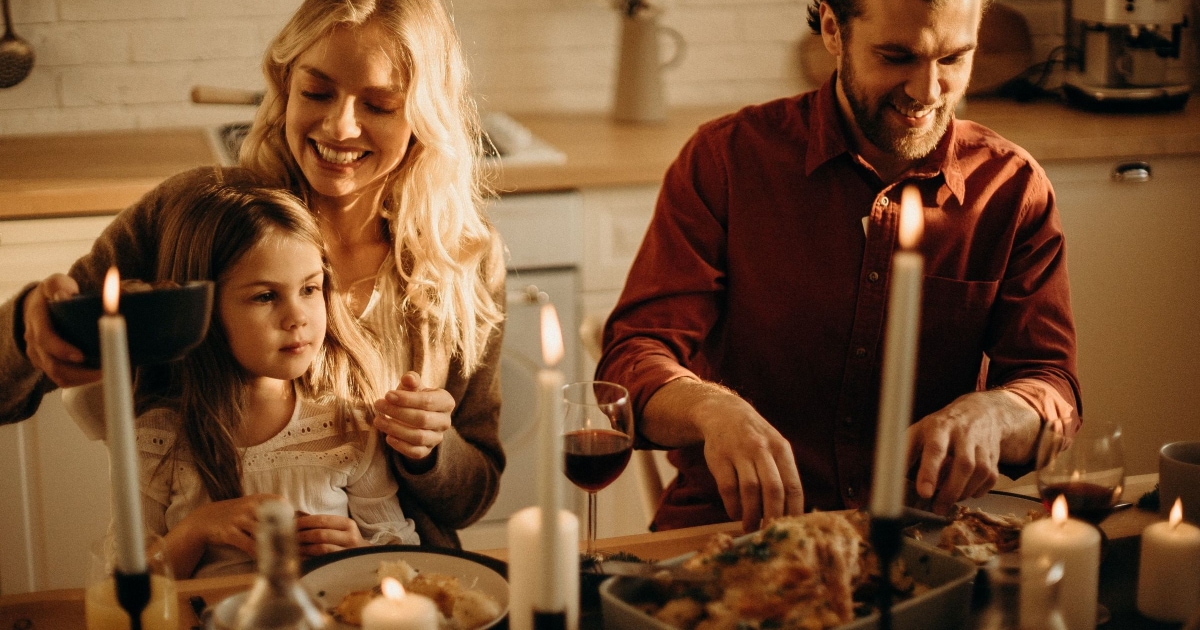 Today at Corporette I'm writing about dinner parties — asking readers for their best tips on being a great hostess — and bemoaning the fact that, although as a kid I always thought my adult life would be filled with dinner parties, having kids has made it muuuuch more complicated.
So I thought it would make an interesting discussion over here, since so many of us try to get the kiddos down for early bedtimes, or live in small enough spaces that having friends over after that bedtime makes it difficult to do anything but whisper. So let's discuss, ladies — do you host social events at your house? How do you throw dinner parties with small kids?
As a kid, I think I'm primarily remembering the years when I would have been 8–13 or so — old enough to stay up late, but not old enough to be home by myself. In any event, my parents often had rotating dinners with family friends, where one Saturday it would be Couple A; a few weeks after that, Couple B, then Couple C; then the cycle would start over with whomever hadn't hosted the last time.
The kids would usually set up in a downstairs basement, rumpus room, or TV room, and play/read/try not to kill ourselves (or each other) while the grownups enjoyed dinner several rooms away.
But as a parent, I've found that there are two problems preventing all of these fabulous imaginary dinners I'd be having otherwise:
1) Kids go to bed early, yo (and mine, at least, are little monsters for at least 48 hours if they're up too long past their bedtime)
2) Sound carries, as anyone who's lived in small apartment (or open-concept house!) can tell you — so it isn't like you put your little one to bed and have a boisterous, loud conversation just a room or two away.
We've shifted, instead, to inviting family friends (here defined as parents we get along with who have kids with a passing affinity for ours) over for midday "family playdates" that start around 2:00 and end around 7:00 at the latest, with "keep the kids busy" activities planned, like decorating cookies; we usually offer booze and hors d'oeuvres/snackies.
(We also enjoy going on little 1-3 day trips with family friends, where we all stay at the same hotel and generally do the same stuff, whether it's a waterpark or exploring a few attractions at a new city then hitting the hotel pool.)
We still go on occasional double dates with our friends who aren't in this mode of their lives right now, also — but those are usually dinners out.
How about you, ladies — what does your social life look like these days? How often do you host social events for people who aren't family, and if you do throw dinner parties with small kids, how do you do it?
Stock photo via Stencil.