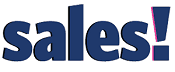 Which sales will you be hitting for your family this week?
  Don't forget to check out the longer 
Veterans' Day sales list at Corporette
for general workwear — this list is focused on maternity, nursing, kids' gear (like shoes), etc. Stay tuned — we'll update them as we can.
We are a participant in the Amazon Services LLC Associates Program, an affiliate advertising program designed to provide a means for us to earn fees by linking to Amazon.com and affiliated sites.