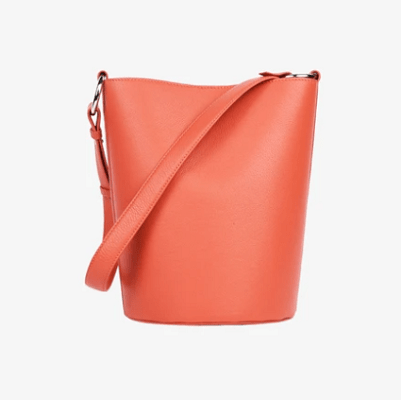 Now that I have the option of heading back into the office, I'm going to need a bigger bag for all the stuff I'll be carrying back and forth.
I've been on the hunt for a bucket bag for a while, and this one from Hyer Goods might be the one. This spacious bag is lined in black (no more visible pen or makeup stains) and features a magnetic closure, zip interior pocket, and an adjustable strap.
I love the "coral-ish" color for summer (there are also plenty of other colors and even textures if coral-ish is not your thing). The greatest thing about this bag is it's made from upcycled leather!
The Bucket Bag is $210 from Hyer Goods.