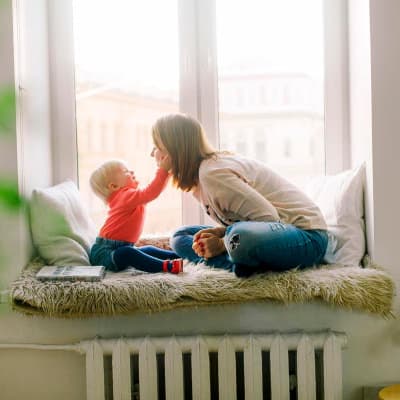 Have you set any New Year's resolutions as a working parent, or do you feel like you already put too much pressure on yourself to be "a good mom"? (Not to mention society's expectations of working moms, and the pressure from parents, in-laws, and/or other family members, whee!) What do you think the best New Year's resolutions ARE for working parents? You can keep things positive and avoid veering into "mom guilt" territory by writing your parenting resolutions as fun goals, such as "Get a science museum membership and take the kids once a month" or "Start a weekly family pizza-and-movie night."
We've regularly talked about New Year's resolutions over at Corporette, but we haven't really looked at them here at CorporetteMoms through the lens of parenting. This year, do you want to be better about sharing parenting/household duties with your partner? Get more organized with kid-related stuff? Plan some major family vacations? Take stock of your work/life balance?
As for my parent-related goals for the year, the recent iOS addition of the Screen Time feature was an eyeopener that made me resolve to cut down on my son's screen time AND the amount of time he sees me using my iPhone. I also need to work on meal planning. My husband usually isn't home from work by dinnertime, so most nights it's just me and my son. Dinner is usually a spontaneous, "Hmm, what does he want, and what do I want…?" situation, and I'd like to get more organized about it. There are complicating factors — he eats meat and I don't, he could stand to gain some weight and I don't need to, we have some different dietary preferences, etc. — but I'm sure I can at least make some small improvements. Another issue I'd like to focus on is having more outdoor time with my son. As an adult, I've never been a really "outdoorsy" sort of person — I sunburn easily and am afraid of bees, for example — but kids today simply don't get enough time outside. (Using the phrase "kids today" is one of those things that automatically make you feel old, isn't it?)
Now it's your turn: Are you making any parenting resolutions for 2019? If so, what are they? If you've set New Year's resolutions that are solely focused on you, are they related to your parenting goals for this year? Or do you dislike the idea of New Year's resolutions for working parents in general?