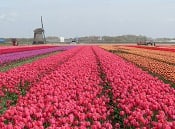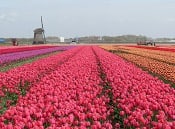 Are you the parent of a child with special needs? How has that affected your career — and your family? Editor Kate Antoniades weighs in…
Being a parent of a child with special needs — whether that means congenital heart problems, or life-threatening food allergies, or autism spectrum disorder — often means "more." More doctor's appointments. More health insurance hassles. More money spent. More meetings with teachers and school psychologists, and more situations where you must advocate for your child. More research into treatments, local resources, summer programs, schools, group homes, etc. — and always more paperwork to fill out. Lots of paperwork.
Depending on the severity of a child's disability or disease, some parents are forced to quit their jobs or reduce their hours. When this isn't necessary (or simply not practical – e.g., for health insurance reasons), a employer who's flexible can make a huge difference. You might find yourself frequently needing time off due to medical appointments; meetings about your child's therapies or surgeries or medications; and just caring for your child at home, perhaps after surgery or after a setback, for example.
It really helps to have a boss who can understand that you'd prefer not to miss a day at the office unexpectedly but your regular babysitter is sick and the kind of specialized/experienced caregiver your child requires prevents you from simply hiring any old babysitter.
(And yes, of course, it's not all hospitals and stress and exhaustion for parents of kids with special needs; the Italy vs. Holland metaphor is one well-known perspective. In many cases, at least, there are services arranged, goals achieved, progress made, and treatments that help. There is laughter, and there are birthday parties, and hugs, and lots of love.)
If your son or daughter has special needs, how do you decide how much information to share with coworkers? What questions have you been asked? What do you wish people knew about your child, or about caring for him or her?
(Pictured: Dutch tulip fields blossoming, originally uploaded to Flickr by peter hessels.)
—————
N.B. PLEASE KEEP YOUR COMMENTS ON TOPIC; threadjacks will be deleted at our sole discretion and convenience. These substantive posts are intended to be a source of community comment on a particular topic, which readers can browse through without having to sift out a lot of unrelated comments. And so, although of course I highly value all comments by my readers, I'm going ask you to please respect some boundaries on substantive posts like this one. Thank you for your understanding!