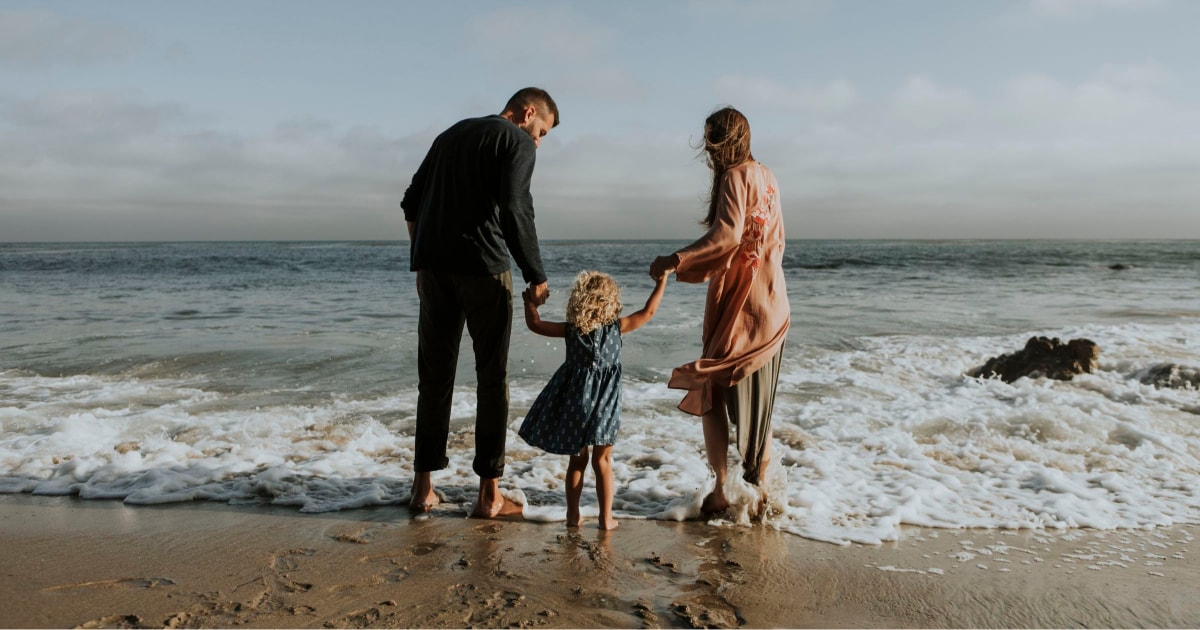 When we chose Corporette reader Clementine's Money Snapshot to feature on Corporette, she mentioned that she could also write a guest post about what it's like to be a foster parent as a working mom. We were happy to take her up on her offer! As Clementine noted in her Money Snapshot, she is 33, has a government job, and lives in the Northeast with her engineer husband and their 3-year-old son. (By the way, her message to those reading her posts is: "I just would ask that if anyone thinks they know me IRL, be cool.")
Thanks so much, Clementine, for sharing your fostering experience!
Clementine's Experience as a Foster Parent and Working Mom
Why do you foster?
Fostering is the hardest, best thing I've ever done. Frequently, when I tell people that I'm a foster parent, they say something to the effect of, "Oh, I've always thought about doing that, but…" There are a lot of misconceptions out there, and I think the world needs more good foster parents.
My husband and I became foster parents after seeing babies in the NICU who needed to go into foster care. At first, we were struck by the thought that "I hope those kids are going to a good place." After a little while, that morphed into, "Hey, we could do that."
What does it look like?
Unlike the Mary-Kate and Ashley Olsen movie It Takes Two (affiliate link), a key source of foster care knowledge for a surprising number of my friends, we live in a normal, suburban house. We only take one or two foster placements at a time, so I don't have a house with 16 kids in bunk rooms. Neither my husband nor I are stay-at-home parents; we're both professionals who work full time. We aren't particularly religious. Our kids go to daycare and have playdates and eat boxed mac and cheese.
Who are these kids?
Now let me just talk to you about the kids. Kids in foster care can range in age from birth to (in some states) 21. When you become a foster parent, you can specify what age range you're able to take. The other caveat is that every child in foster care, just by virtue of having been removed from their families of birth, has been through trauma. To foster, you need to be trauma-informed.
So… You're going to adopt them, right?
One of the most common questions I get is, "Are you going to adopt them?" The primary goal of foster care is family reunification. Basically, what we do as foster parents is give the kids a safe place to stay while their parents take the time and space they need to resolve whatever issues they have. Most commonly, what we see are issues related to poverty, lack of a strong family support network, addiction, domestic violence, and mental illness. Every parent I've known loves their kid. Approximately half of kids in foster care will be reunified, another portion will go to live with a relative, some will indeed be adopted, and the remainder will age out as foster children.
The hard parts
That brings me to the hardest part of fostering: limbo. Limbo stinks. Foster care, for you and for the kids, is limbo. How long do they stay? Well, it depends. It could be days, it could be months, or it could be a lifetime. Will they go home to the parent? Well, a parent who is doing poorly in January can turn it all around and be kicking butt by June. I'm generally a fairly Type A person, and the hardest part for me has been an overall inability to plan. You want to take a vacation in three months? Sure, but do you buy a ticket for the kiddo or not?
I would be remiss if I didn't fully acknowledge that I am a part of a dysfunctional system. Fostering has made me very keenly aware that as a Nice White Lady™, it's easy to fall into the trap of being "a good person" and being blind to the systemic -isms that bring so many kids into care.
Some other challenges include dealing with foster care workers who range in quality from "amazing" to "shockingly incompetent," dealing with biological parents who look to find fault in everything you do, and general lack of control related to the kid whom you parent 98% of the time.
So… not scared away yet?
The first step in becoming a foster parent is contacting your local social services district or foster care agency. To be a foster parent, you generally have to go through a screening process, which includes medical checks to ensure you are healthy enough to be a parent, a financial check to ensure that you are able to meet your household expenses without the foster stipend, a home study where they confirm your house is safe and appropriate, and a 30-ish hour training class (most frequently known as MAPP or PRIDE).
Foster parents are needed for all ages and durations. Many areas will have a need for something called "respite" foster care, where you just take kids for weekends and other short-term stays, which is a great idea to dip your toes into foster care. I'm also going to put in a plug for families willing to consider fostering LGBTQ+ kids. What I've observed is that a high percentage of foster families are very religiously conservative; accordingly, there's a huge shortage of identity-affirming foster homes in almost every area.
Ever the roller coaster
Is it hard when the kids go back? Absolutely. Sometimes, they leave and you know that the place they're going isn't maybe up to your standards. Sometimes you feel great about it, but that's less common. More often, you have to take the tiniest victories and hold onto them.
Some days, I just want to walk away. And frankly, I can. But the kids can't. And these kids didn't choose their parents.
Fostering has made my husband and me better parents. It's taught our preschooler a level of compassion that I could never have taught him alone. There's something about understanding that his "friends" who are asleep in the bedroom next door can't be with their mommy or daddy, or that they've never tried a food like blueberries… or that these (very young) kids need to ask if the grownups will leave during the night… Even from a young age, they understand.
One final reflection
Fostering as a professional is easier and harder. I have enough seniority and clout that I can work from home or use flex time as needed to accommodate appointments and visits. I am financially well-off enough where if a kid shows up with only the clothes on their backs (common), it's nothing to go drop $100 at Target to get them a starter wardrobe. I am used to dealing with difficult people and have no problem going up the chain to advocate for these kids. That being said, it isn't common for professional people to foster. When I walk into court, I am directed to the attorneys' entrance. (I am not an attorney.) I think there are a lot of smart, hardworking people out there who could really help a lot of families going through tough times if they took a leap and started fostering.
In the interest of brevity, there are a lot of pieces I've left out. If you have more specific questions I'm happy to answer them in the comments.
Readers, have you ever wondered what it's like to be a foster parent? Do you have experiences to share regarding either one? If so, how do you think things were different for you as a working mom?
Further Reading:
What Foster Parents Wish Other People Knew [ScienceBlogs]
More Kids Are Getting Placed In Foster Care Because Of Parents' Drug Use [NPR]
What It Means to Be a Bad Mom: Inside the mind of a psychologist who helps determine whether parents are "good enough" to keep their children [The Atlantic]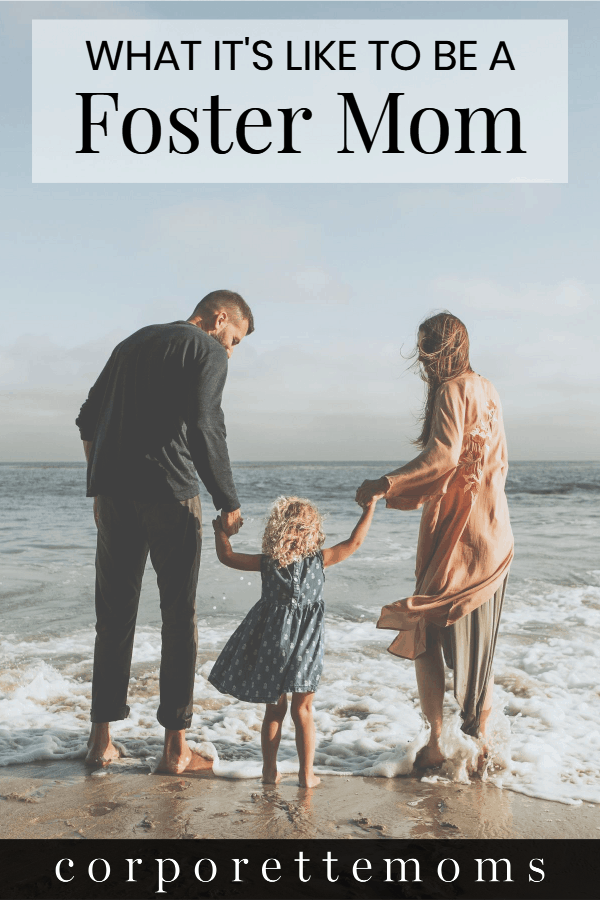 We are a participant in the Amazon Services LLC Associates Program, an affiliate advertising program designed to provide a means for us to earn fees by linking to Amazon.com and affiliated sites.