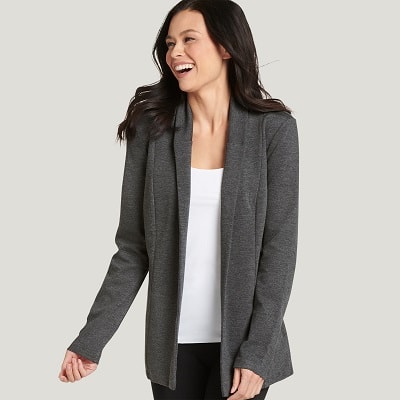 I never knew that Jockey made anything other than underwear. For some reason, I started getting targeted ads for their clothing recently, and I came across this washable ponte blazer.
I like the shape with the narrow lapels, the seams down the front, and the no-button look. The reviews say that this runs large, and the sleeves look long on the model, so those who bemoan bracelet-sleeved or cropped-sleeved jackets, this one is for you!
The blazer is $52 in the pictured gray and on sale for $39.99 in black on jockey.com. Travel Ponte Blazer
For plus sizes, try this knit open-front blazer from Nic + Zoe, which is on sale for $100.80, marked down from $168, at Nordstrom.