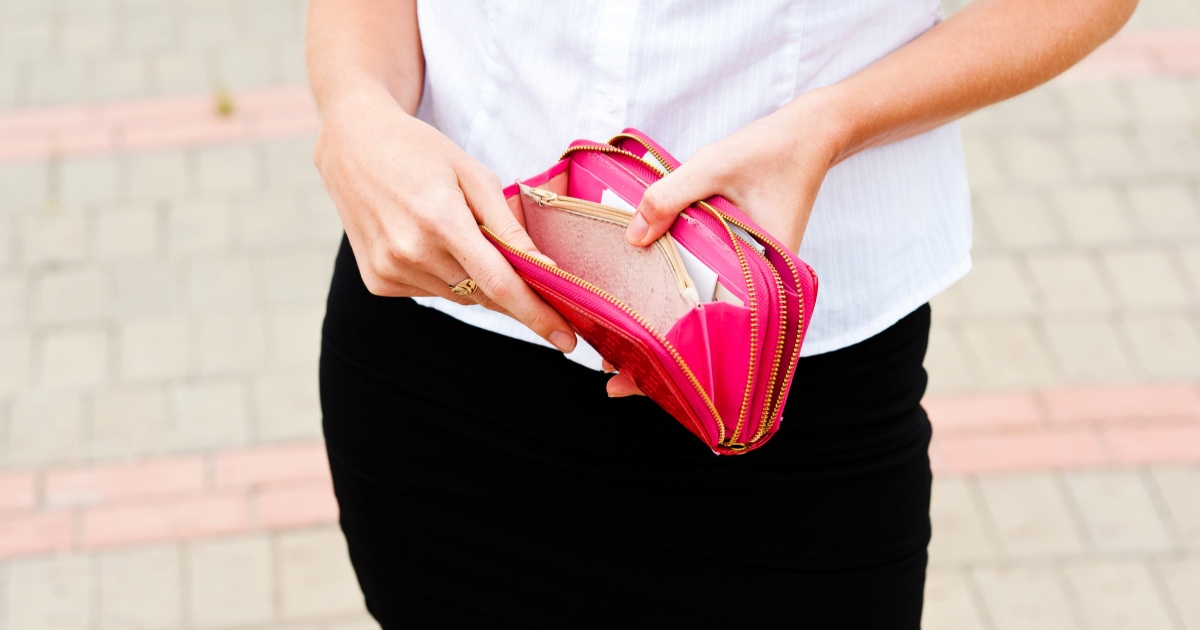 Ladies, let's talk BUDGET. Mine has changed after having a kid (and definitely after my second) — how has yours? Do you miss the days of being a DINK? Are you going into debt for childcare (i.e., paying to work)? Is the money coming from savings? Credit cards? If you've made cuts for your budgeting, how keenly do you feel them? 
For my $.02: I remember hearing a lot while pregnant about kids and budgets, and to be honest, it was all noise to me. I just didn't get it — I thought people were talking about diapers or toys or something. (I'll wait while you catch your breath from laughing so hard.)
Psst: We always used to call money discussions "Tales from the Wallet" at Corporette — so we're continuing the tradition here! Pictured – love this wallet from Brahmin!
Obviously, childcare is the tremendous expense I didn't foresee — but other things add up, like classes (preschool and extracurriculars), food (damn those $1.40-per-pouch babyfoods), and yes, the ever-present need to purchase a seasonally-appropriate wardrobe that fits.
Today we barely miss some of the things that we cut down on or eliminated from our budget (e.g., vacations, dinners out, couples' massages, etc.) because logistically they're almost always off the table now in terms of time/energy/research.
Some expenses we self amortize, which helps take the sting out of expensive purchases. I've set up special savings accounts in Ally (which has high interest rates for savings, too) with names like "JAG Classes" and "Dental Fun," and we contribute a set amount each month to those accounts. Then, when we suddenly decide to spend $700 for a karate class, we just move the money over. (Yay, New York!)
Ladies, how about you — how much sting are your budgets feeling during these first years of parenthood? Moms to older kiddos, does it get better? In general, what methods have you found to make the budget easier? Do you take solace in any sayings or words of wisdom (e.g., "the pain is temporary")?
Pictured: Deposit Photos / Dualshock. Animal print wallet: Rebecca Minkoff 'Ava' Zip Wallet, available at Nordstrom for $110; was $165.)