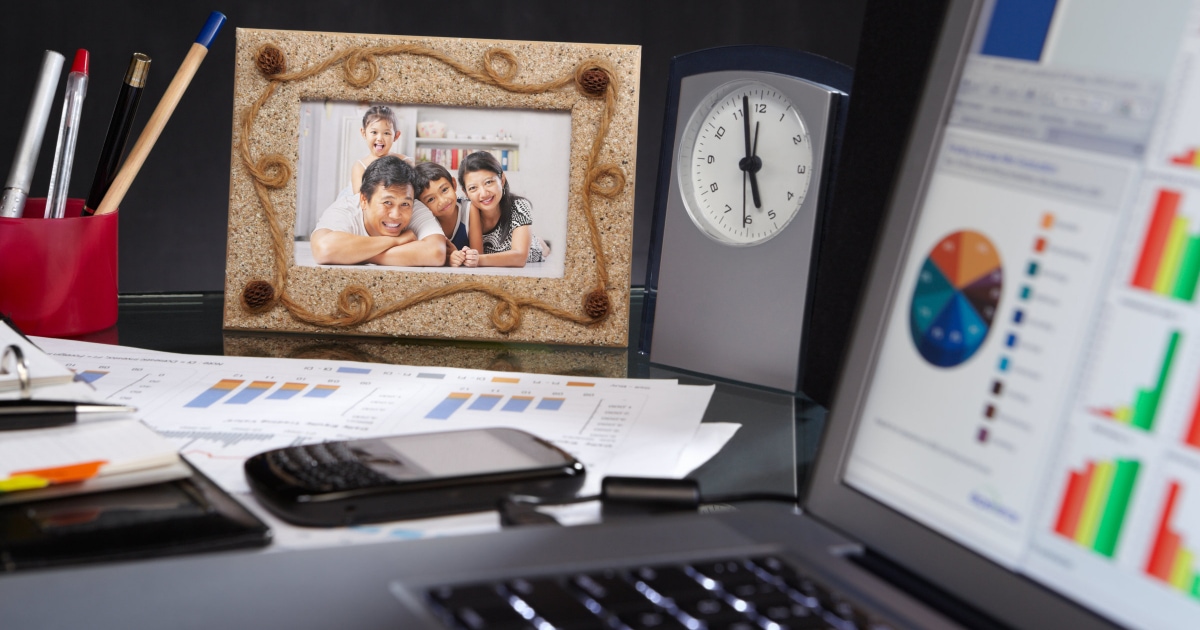 2019 Update: We still love this discussion about whether or not we talk about our kids at work — but you may also want to check out our more recent discussion (inspired by an Emily Oster piece in The Atlantic), asking readers if they're are a "secret parent" in the office.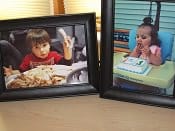 Moms: do you ever feel judged — or at least subject to coworker eye-rolling — for talking about your kids at work? Do you avoid talking about being a mom for that reason, or maybe because your definition of "professionalism" includes limiting discussion of your family life at the office? I've been thinking about this lately because, since launching the CorporetteMoms site, whenever someone on Corporette brings up a parenting-related topic (which you are still welcome to do on either site), it leads to at least one comment along these lines:
"I HAVE AN IDEA: WHY DON'T YOU USE THE 'MOM' BLOG SO THE REST OF US DON'T HAVE TO LOOK AT THIS CRAP?"
This particularly harsh comment has been made not just once, but twice (someone knows how to use Ctrl-C!). The first time was in response to a question about pursuing a new job while visibly pregnant, and the second to a request for resources for working moms with a new baby. While I don't make a habit of deleting comments, that one is now in the trash.
Now, as things go, Internet commenters can be, er, opinionated — and the person (or, at least, the IP address) that posted this "crap" question appears to have anger issues, based on other comments she's made… but if there's one thing I've learned over the years it's this: if one person has the balls to say it (or write it in an Internet forum), many more are thinking it. So this hostility to mom-ness, to two totally legitimate questions for a career advice blog, struck me as something worth discussing.
After I started thinking about it, a few memories came to me from my years in Big Law. Some superiors rolled their eyes when someone pointed out (yet again) that she or he couldn't do something (like stay late at the last minute) because of parenting activities, and an older mentor told me that, if/when I had kids and if/when I needed to stay home with them on a sick day — "always tell the boss that YOU'RE the one who's sick — never the kids." (Here's similar advice from the WSJ to be vague about when you need personal time for kid-related reasons, and a working mom's rant in Elle a few years ago about professional women who "blather on about their children in the workplace.")
So, let's discuss:
Do you avoid talking at work about this huge part of your life — your kid(s) or your plans to have them, your family unit, and household issues?
When chatting with a colleague who does not have kids, do you focus on non-kid things like, say, a Katy Perry concert?
Do you only squelch that part of you when talking to younger colleagues, or colleagues who are not parents?
Do your answers here differ if you're talking to a man (if he's a father, even a young father)?
Does your definition of "professionalism" mean that you don't talk about any personal matters, including family life, with your colleagues?
There are no right answers here, obviously, but I thought it would be an interesting discussion... Ladies, what do you think?
(Pictured: Pictures of my kids on my desk, originally uploaded to Flickr by trenttsd). 2019 updated image (on Pin) via Deposit Photos / OtnaYdur.