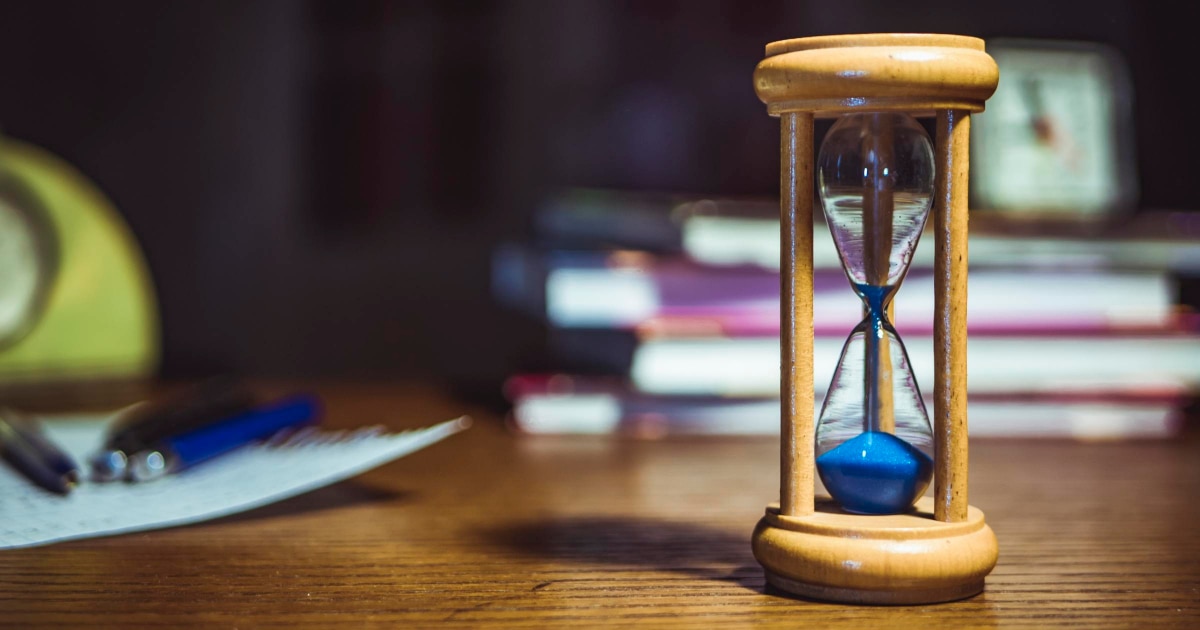 2019 Update: We still stand by this discussion on how to find time to spend with your kids — but you may want to check out our newer discussion on what do you do for quality time with your kids.
How do you find time to spend with your kids? How long each day do you have with them? I can't find the original article, but there was a story a while ago where a female CEO was quoted as saying that the 15 minutes she spent with her children were the best 15 minutes of her day. At the time, the reaction to this quote on Corporette (I think the quote predated CorporetteMoms) was immense — why even HAVE kids, a number of people argued, if that's all the time you're going to spend with them? But I know soooooo many working fathers who get home well after the kids are in bed, and leave pretty early in the morning — one mom I know actually asked her husband to stay away until their child was in bed, because she didn't want the child to get all excited right before bedtime. So: 15 minutes on a daily basis might be a generous statistic for some people! Let's discuss: how long on workdays do you get to spend with your kids? Do you think daily time is less important than quality time on the weekends? Is the daily number different for your husband — and do you think fathers have a different bar? If someone magically created a 25th hour in each day, would you spend it with your kids — or would you find other things (work, working out, sleep) to spend it on? Do you think there are times in a child's life that it doesn't really matter how long you spend with them?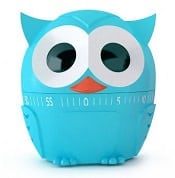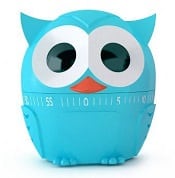 For my own $.02, I try to remember that sometimes just physically being with them is important — if I'm in a busy period for work and need to be in front of a computer when I should be on mom time, I try to work on a laptop with Jack snuggled next to me on the couch watching cartoons. Harry is getting old enough now (and we finally finished weaning) that I'd like to set up "parent dates" on the weekend where we each have dedicated one-on-one time with each boy.
Ladies, what are your thoughts — how do you find time to spend with your kids? How long do you get to spend with them on a daily basis? What habits and hacks have helped?
Pictured: Kikkerland Owlet Kitchen Timer, $7.75 at Amazon.