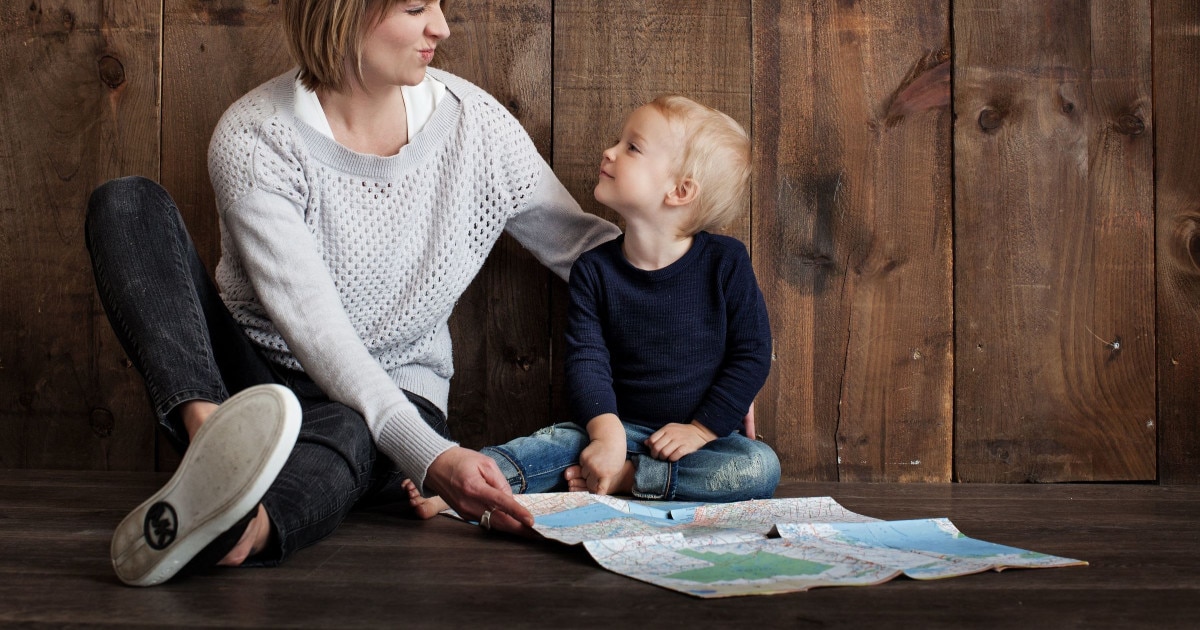 2019 Update: We still stand by this discussion on how to find quality time with your kids as a working mom — but you may want to check out our newer discussion on what do you do for quality time with your kids.
How do you deal when your work AND your child both need more attention than usual, at the same time? I saw commenters talking about this problem yesterday, and it's been on my mind lately too, so let's discuss the challenge of finding quality time with your kids when you're a working mom.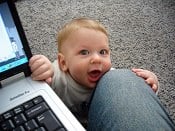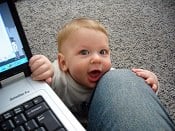 My older son is only three, but we've already had a few times in his short life where it's clear he needed more quality time with us — particularly me, it seemed — in a big way. I'm at the point now where it seems like if he's continuously acting out, and if I can't blame the three S's (sugar, sleep, and screen time), then odds are good that it's time to try more quality time. Sometimes this isn't a problem — but now it's the holidays, and there are a million things going on both professionally and personally, so spending the entire weekend building with Legos isn't exactly what I want to (or can) do.
I often find myself thinking of Anne Marie Slaughter's 2012 piece in The Atlantic about Why Women Still Can't Have it All. My own life is nowhere near as crazy as Slaughter's, of course, but she quit her "dream job" at the State Department when her 14-year-old son, who was acting out, needed more of her attention. (She also has another son, who was 12 at the time.) So I think it speaks to a bigger problem that all working moms suffer from — across all stages of childrearing. (Slaughter speaks about her decision in this short video.)
So how do you do it? How do you manage to give both your kid — and your work — the attention they each need? I'm no expert, but I have a few working theories:
Focus on the "quality" in quality time. If you have 45 minutes to spend with your child from the time you get home to the time he has to go to bed, really focus on HIM. Put the smartphone down, make something simple and easy for dinner (or order pizza), and give him 100% of your attention. Sometimes just 45 minutes of really focused attention can be better than 2-3 hours of only part of your attention.
Create and maintain special rituals for the two of you. If you always put him down to bed, or you always give him his bath, try to maintain that ritual, even if it's hard to do with work. If after work isn't great, try creating rituals in the morning instead — for example, you always make breakfast together.
Know what can — and cannot — be outsourced. Dinner: yes. Quality time: no. Sure, sometimes your partner can step in for you — but sometimes you just have to bite the bullet and give your child that mommy time.
Readers, how do you deal when your child and your work both need your attention? (Do you say anything at work about it, to manage things on that level?) Do you sacrifice personal time (for example, the only 45 minutes you have to work out each day, or that extra 45 minutes of sleep you really need) for quality time with your child? Share your best strategies!
(Originally pictured (small thumbnail): A fairly common image, originally uploaded to Flickr by Yoz Grahame. 2019 updates (stock photo of mom and blond toddler) via Stencil.)