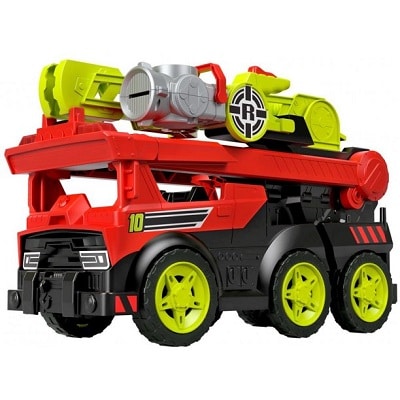 This toy is the MVP of our playroom right now. My son is solidly in the firetruck/firefighter phase, and every vehicle he owns is on its way to fight a fire. This truck is the one that leads them all.
The truck has a lot of wheels and has buttons that make noises, and my son can pick it up and raise it so that it's chest high on him. It also has disks of "water" that he loves to shoot out and then collect. (We've lost two already, of course.)
We got this as a gift, and I think I would also gift it to a kid who is as obsessed with vehicles and firefighting as my son.