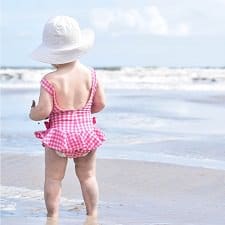 Parents learn very quickly that going anywhere with a baby requires a lot of "stuff." If you're talking about going out to dinner and bringing a diaper bag packed with supplies, that's not so bad, but family vacations are another story. If you're traveling somewhere (say, doing an Airbnb with kids) rather than visiting friends or relatives who already have baby gear you can share or borrow, you're likely to find yourself with a long list of things to bring: carseat, Pack 'n Play, stroller, baby carrier, etc. — and that's a huge hassle, especially if you're flying with kids. Have you ever used a service that rents baby gear for travel? What did you rent? (Do you have any other strategies for dealing with a need for baby gear on a trip?) As the holidays approach, we thought we would round up three companies that rent baby gear for traveling families:
Rent the Baby Gear: Although it would take a miracle company to actually accomplish Rent the Baby Gear's goal — "make travel with children safe, simple and hassle free" — their service does sound pretty great. At least four business days before you need a baby-related item for your trip, reserve it on the website and Rent the Baby Gear will ship it free (via UPS) to anywhere in the continental U.S. (You can take it abroad if needed.) When your trip's over, you choose to either drop off the items at a UPS location (a prepaid return label is provided) or have them picked up. Don't expect pristine baby gear — "Our gear is best described as 'Loved,'" the FAQ page admits — but the company says it cleans and checks everything when it returns to the warehouse.
Here are some sample items and rental costs: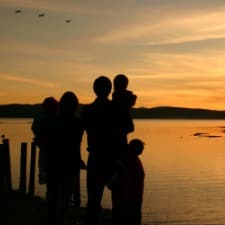 Baby's Away: This company operates in 28 states (listed here) and its site isn't as detailed about the rental process as Rent the Baby Gear's (which from now on I'll just call RtBG). They've been around since 1991 (!), however, so they must be doing something right. Parents can visit the site and reserve what they want, and then a "local operator" sends an email to confirm the item is available in the chosen area and to review the price, sales tax, and delivery fee. At that point you can pay online. The company's website notes that all items are cleaned and sanitized before going to the next customer and that all of it is in "new or in excellent condition (gently used)." Unlike RtBG, Baby's Away allows parents to rent baby gear for less than a week at a time, although the advantage that RtBG has over Baby's Away is that parents know which brand they're getting when they make a reservation for an item.
Here are some sample items and rental costs (for a random location, NYC):
High Chair: 1-day rental, $7 / 1-week rental, $42
Pack & Play: 1-day rental, $7 / 1-week rental, $42
Infant Car Seat: 1-day rental, $9 / 1-week rental, $54
Jogging Stroller – BOB Single: 1-day rental, $12 / 1-week rental, $72
Babies Getaway: To rent from this company, which was founded in 2012, parents visit the site at least two days ahead of time, enter their travel dates and preferred delivery/pickup times, then click on "Rent Now" to find out the cost. Babies Getaway can deliver and pick up baby gear in the continental U.S. and offers the option of paying $20 for airport delivery, which is only available in New York, New Jersey, and Connecticut. The company offers competitor price-matching, a 24-hour hotline, iOS and Android apps, and a maintenance program it boasts about on its site: "Unlike our competitors, we take great pride knowing that our fabrics are washed extensively with products such as Dreft and Natures Organics. Items are sanitized, steam cleaned, inspected for loose bolts and screws, and checked upon for expiration dates." The site also has a wider selection of types of products (and brands) than the two websites mentioned above, including gliders, diaper pails, changing tables, potty seats, baby monitors, humidifiers, white noise machines, and even bikes and scooters.
Here are some sample items and rental costs, with the caveat that "1-day" appears to mean same-day return:
Side note: As a grammar geek, I'm irritated by this company's name. If a bunch of babies are going on vacation, it's a "Babies' Getaway" (which sounds like a bad '90s movie). If you are observing that babies can, in fact, crawl away when you're not looking, then it's "Babies Get Away." If you're tired and just want a nap, what you want is the phrase, "Babies, Get Away!" But "Babies Getaway" is just incorrect. (This paragraph is starting to sound like SNL's classic Robot Repair sketch.)
Do you rent baby gear while traveling, or for any other reason? Have you ever used one of these companies to rent baby gear? Or, do you usually travel with all of your own things? If you've taken a plane trip with items like a carseat or Pack 'n Play, how did you keep them from being damaged? 
Further Reading:
Picture via Stencil.