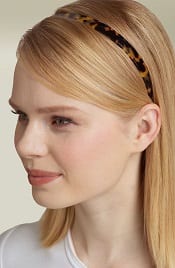 As someone who just had baby #2, I've been reminded of a problem that I never saw coming the first time: postpartum hair changes, including postpartum wispies and postpartum hair loss. I've since seen a lot of stories on postpartum hair, but I've never seen one on how to look professional with all of these hair changes. So I figured we'd start a dialog. So, ladies: did you notice major changes to your hair after your babies were born? Was it was more difficult to make your regular styles look nice, neat, and professional? How did you cope?
For me, I didn't suffer from loss so much as I did breakage/wispies in the crown — I could barely pull my hair back from weeks 8-20 without immediately having super-fine, short hairs falling into my face. This, I worried, contributed to the frazzled-sloppy-new-mom look. The go-to styles that I used when I needed/wanted to look put together included:

A part ponytail on the top of my head (see picture at right, taken around the time my son was 13 weeks old). I liked that it was super easy to do — I also thought it looked good if it worn down OR if it was pulled back into a ponytail. Despite the fact that there are wispies in the picture (dang it!) I swear they mostly did manage to stay out of my face without a ton of hairspray.

Variation: a part braid on top of my head (particularly good if I was pulling my hair back into a ponytail for something aerobic). See the Corporette discussion on work-appropriate braids to find more ideas there.

A rolled ponytail type look. I tried to make a video to describe how to do this look and it failed because, well, YouTube superstar I am not — but I did my best to describe it in this post on ponytails at the office.
Fine, yes, headbands — these Sweaty Bands are amazing for workouts (and might be fine for your office as well). The velvet backing makes them very comfortable but secure.
A few other general hair tips that were helpful during this time period:
Hairspray! I tried to find a silicone-free hairspray so it wouldn't gunk up my hair too much. You can even spray a toothbrush with hairspray and use it to tame flyaways.
Use mousse at your roots, and make sure to use your blowdryer to point the wispies away from your face.
If you're constantly wearing your hair up, learn how to tease it properly for some volume on top (and to keep those fine hairs "together" a bit).
Finally, I never had too big of a problem with hair loss, but I might TRY this GLH spray (which I remember reading about in a magazine profile years ago). I know other bloggers have talked about bangs being a lifesaver.
One final tip, particularly for you homeowners — Drano can actually really screw up your pipes, so if your shower drain is clogged, do try a DIY snake type thing like the ZipIt.
Ladies, how did you deal with postpartum hair problems like wispies, hair breakage, and hair loss? Did you have any go-to looks for a comfortable but professional hair style?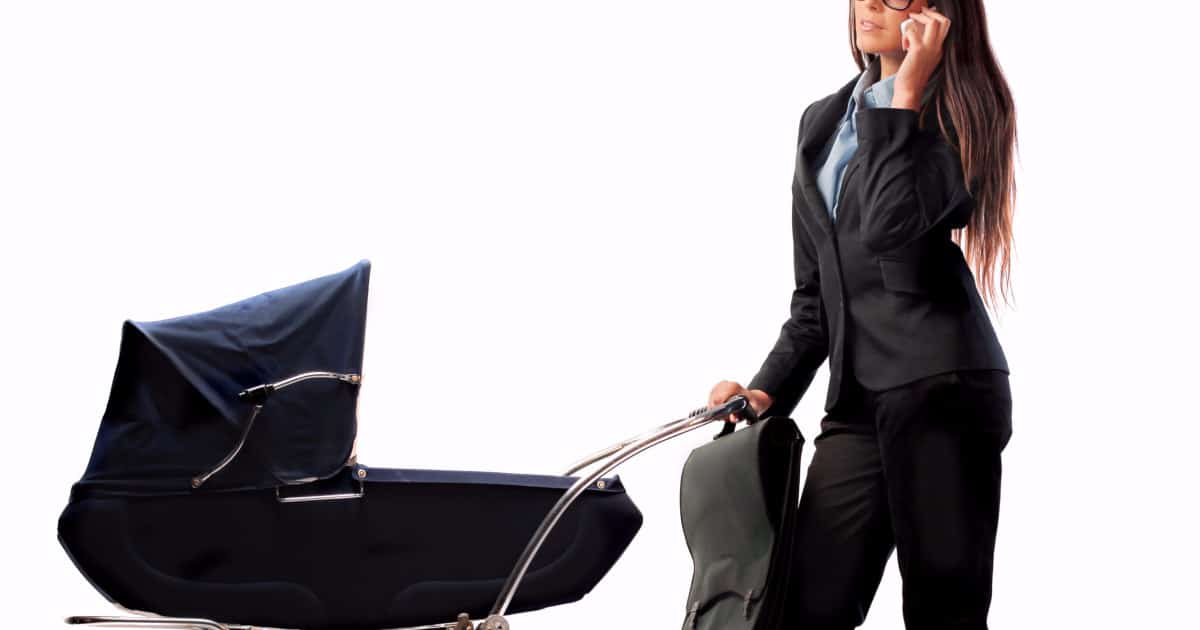 Social media picture credits: Shutterstock / By Ollyy.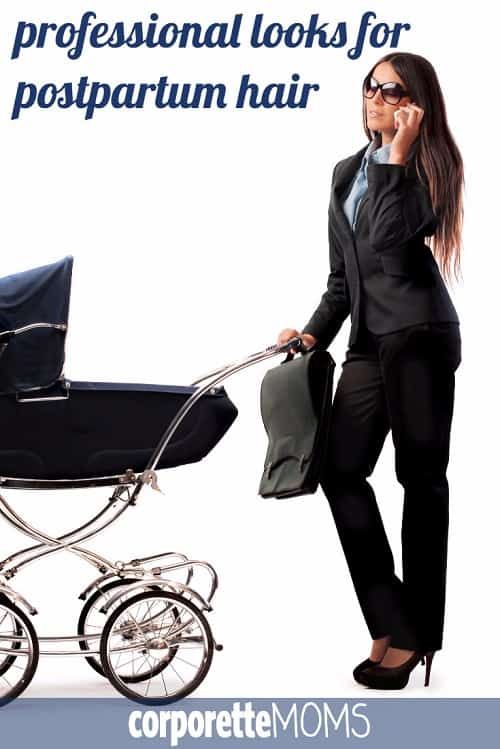 We are a participant in the Amazon Services LLC Associates Program, an affiliate advertising program designed to provide a means for us to earn fees by linking to Amazon.com and affiliated sites.