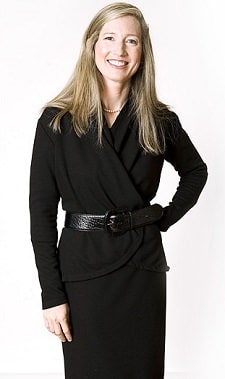 2017 Update: We still stand by this advice on how to buy nursing-friendly clothes for work — links have also been updated below. You can also check out our page with all of our advice on nursing clothes for working moms.  
Which are the best nursing clothes for work? Can you look professional in comfortable, accessible, washable clothes? Reader E, who is lucky enough to have a daycare at her office, asks:
I've come back from maternity leave and can't find any clothes that are both work appropriate and nursing friendly. I'm lucky enough to have a daycare at work, so I nurse her at lunch time, and pump in the afternoon, so I need versatile outfits. So far, I've been relying on ponte skirts (easy to wash if she spits up on it…), and a couple of motherhood nursing tops that look professional-ish, on Fridays I also wear nursing tanks from Nordstrom that have wide straps so I feel I can get away with it on casual days.

I don't want to spend a lot of money as I still have a lot of weight to lose, and will stop nursing her in 3 months when she turns one. However, it's getting really boring …. so I'd love to have some more tops that I could use that don't scream "I used to wear this when pregnant," but are still user-friendly.
Interesting question — and one that I can see a lot of women struggling with as daycares at work get more and more popular. I have a few thoughts, but am curious to see what other people say:
Ladies who nurse during working hours, what are your favorite things to wear? Which nursing clothes are best for work? 
Psst: Here's my favorite underwire nursing bra, as well as my favorite nursing sleep bra (also great for those first few weeks with baby).