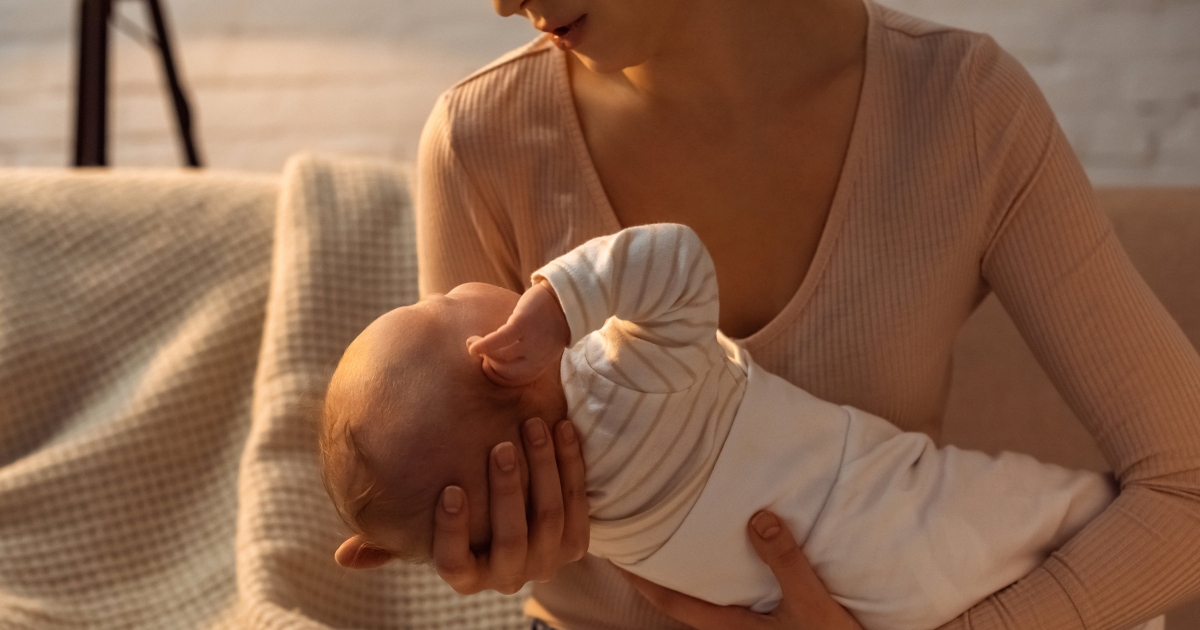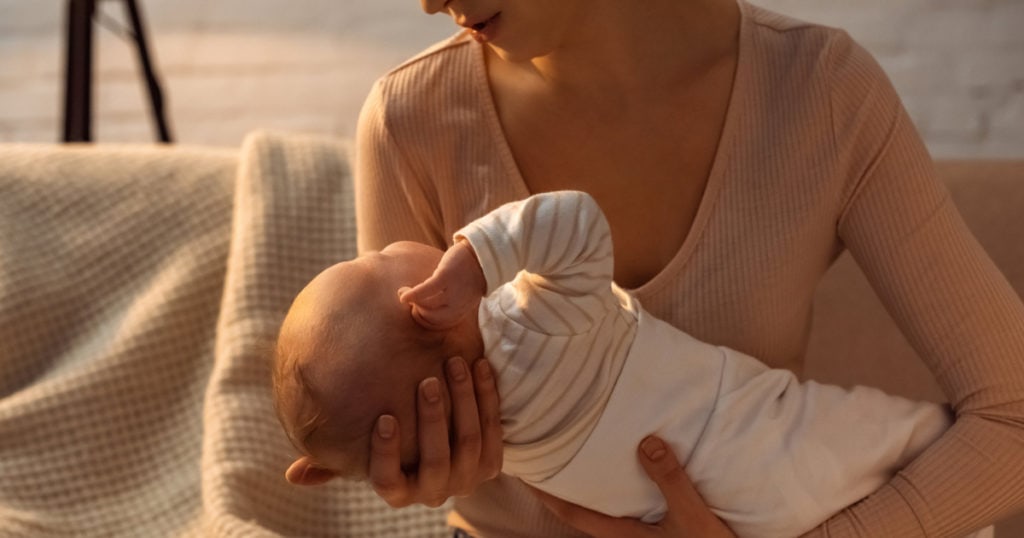 Which are the best nursing clothes to wear to work? If you've got a daycare at your office, or a daycare near your office, you don't need to fuss with a breast pump — but finding nursing clothes to wear to work can be tricky. Can you look professional in comfortable, accessible, washable clothes? Reader E, who is lucky enough to have a daycare at her office, asks:
I've come back from maternity leave and can't find any clothes that are both work appropriate and nursing friendly. I'm lucky enough to have a daycare at work, so I nurse her at lunch time, and pump in the afternoon, so I need versatile outfits. So far, I've been relying on ponte skirts (easy to wash if she spits up on it…), and a couple of motherhood nursing tops that look professional-ish, on Fridays I also wear nursing tanks from Nordstrom that have wide straps so I feel I can get away with it on casual days.

I don't want to spend a lot of money as I still have a lot of weight to lose, and will stop nursing her in 3 months when she turns one. However, it's getting really boring …. so I'd love to have some more tops that I could use that don't scream "I used to wear this when pregnant," but are still user-friendly.
Interesting question — and one that I can see a lot of women struggling with as daycares at work get more and more popular. I have a few thoughts, but am curious to see what other people say:
Psst: foundations matter! These are some of our favorite nursing bras: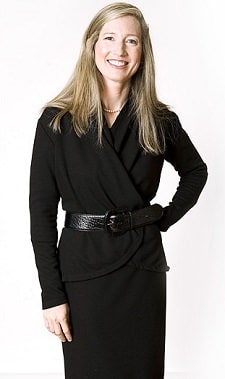 Hadley Stilwell specializes in "effortless elegance for breastfeeding mothers." — I drooled over the brand's pieces frequently when I was nursing, but never pulled the trigger. Pictured above: their Signature Jacket, only $67 — it's machine washable, and coordinates with a number of their other items to make a suit, a twinset, and more. (2020 update: The brand is now available on Amazon and sometimes on Zulily!)
Get thee a nursing tank! I was a huge fan of the Undercover Mama nursing tank, which readers mentioned in our discussion about pump-friendly work clothes. It basically meant I could wear any top I wanted because my belly and back were always covered, even if my boobs weren't.
Looking for the best nursing camisoles and tanks? These are great for adding coverage for your belly if you lift your shirt up to nurse…

(I also liked that the version I got had a bit of control but was more comfortable than a lot of shapewear — I never had that dreaded "rolling-up-and-yanking-down-all-dang-day" problem.) Wear your regular, pre-pregnancy tops and blouses — push 'em up, pull 'em down, unbutton it — anything works because the nursing tank has you covered.
(If you're looking mostly for coverage from the top, do consider a nursing scarf or poncho — even just a regular scarf can work.)
Focus on pants + tops (or skirts + tops), unless you're really a dress girl. There are a ton of nursing-friendly dresses, but this is going to be cost prohibitive. You can always stalk eBay or ThredUp, but with a mere three months to go, I wouldn't spend the energy. A lot of the best dresses are good for both maternity and nursing, so for readers who are still pregnant and plan to nurse when they come back to work, they're good to consider.
Layer with cardigans. I think it was a combination of nursing and working from home that led me to my waterfall-cardigan obsession — at one point I had them in literally every color. They're generally washable and soft (for you and the baby!), they add color and an added dose of privacy, and they'll fit regardless of what size you are.
Some nice "home" cardigan options to elevate your every day (that are also great for nursing) include these (2020 update!):
Psst: here are some of our favorite comfortable cardigans for nursing or lounging as of 2022… we look for ones that are easy care, soft, and without zippers or other details that could poke baby…

A more polished look, of course, is a sweater blazer — these are some of our latest favorites!

Pictured above, great sweater jackets for the office: gray / gray / green / navy with pockets / cropped navy (not pictured but also!)
Consider accessorizing for the office only. Blazers and statement necklaces aren't very baby-friendly (at least, they weren't with my babies), but they ARE easy to remove before you head down to the daycare. Look for flattering colors for both — they'll help to make that "black t-shirt and gray trousers" combo feel fresh.
Stick with washable workwear. We've rounded up the best brands for washable workwear — so you can find them! Some of our favorites are below:
Some of our favorite brands of washable workwear as of 2023 — where many of the pieces are machine washable — include NYDJ, Vince Camuto, Halogen, Quince, Everlane, Summersalt, Banana Republic, Banana Republic Factory, Lands' End, and Karen Kane. On the fancier side, check out M.M.LaFleur, Hobbs, Ming Wang, Boden and Eileen Fisher.
Ladies who nurse during working hours, what are your favorite things to wear? Which nursing clothes are best for work?
Psst: Here's my favorite underwire nursing bra, as well as my favorite nursing sleep bra (also great for those first few weeks with baby).
Updated images (2020) via Deposit Photos / IgorVetushko.