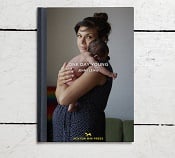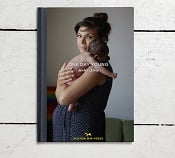 Some of the articles of interest to working mothers that we've seen around the web recently…
Photographer Jenny Lewis captures portraits of women and their babies within 24 hours of birth — you can see a few featured on Buzzfeed, and many in her new book, One Day Young — and they are beautiful.
Some mothers-to-be are outsourcing pre-baby tasks to a pregnancy concierge, according to Fortune.
Working Moms Against Guilt gives you tips for when you're feeling overwhelmed –from one working mom to another.
The New York Times points to Silicon Valley employers as an example of the nationwide problem of inadequate parental leave and other supports for parents.
There's a new blog aimed at millennial dads called Fatherly (h/t to The Broadsheet).
Are you a federal employee? Enter a video of your kid(s) explaining why you should win the "My Mom is a Federal Hero" contest and you'll have a chance to snag a free Amazon Mom membership and a $1,000 Amazon gift card.
Do be sure to check out the news update over at Corporette!
On Corporette Recently…
Did we miss anything? Add 'em here, or send them to news@corporettemoms.com. Thank you!