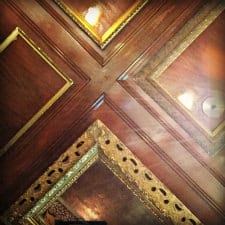 As a working mother, do you think a lot about how you frame the idea of "work" with your kids? Did you need to have a special "mommy needs to work" discussion? Do you find that it's important to you to frame it differently than, perhaps, your partner does? Do you do it as a reaction to mom guilt, a feminist statement, or some other lesson you're trying to share (e.g., find work you enjoy! — or, we must earn money in order to live)?
This came up for us a while ago. My husband always likes to tell our eldest how sad he is to leave him to go to work. After a while, my son turned to me and asked, "Mommy, are you sad you have to work right now?" And I thought about it a beat or two and then said, "No, honey — Mommy likes her work. I'm always sad when I'm not with you but I like what I do, and it brings a lot of value to Mommy's life." (Or, you know, something vaguely coherent in that same vein.)  Maybe I'm just being defensive because I work from home, or because my son sees a lot of playmates whose mothers' don't work. But the more I started thinking about it, it seemed like there were a lot of valuable lessons to impart — work can be fun if you find the right work. Or, yes, work can be fun but it is also important to earn money because things cost money, like toys… and underpants… and shelter… and food. I'm apparently not the only one thinking about the "mommy needs to work" discussion because Amazon has a TON of books. I haven't read any of them — any reviews, ladies?
I don't know — what are your thoughts on the matter? Are there important parenting lessons to impart in the simple way you frame "work"?
Pictured: I was recently at a bar in SoHo that had mirrored frames on the ceiling! It was a really cool look so I snapped this photo. I have of course forgotten the name of the bar.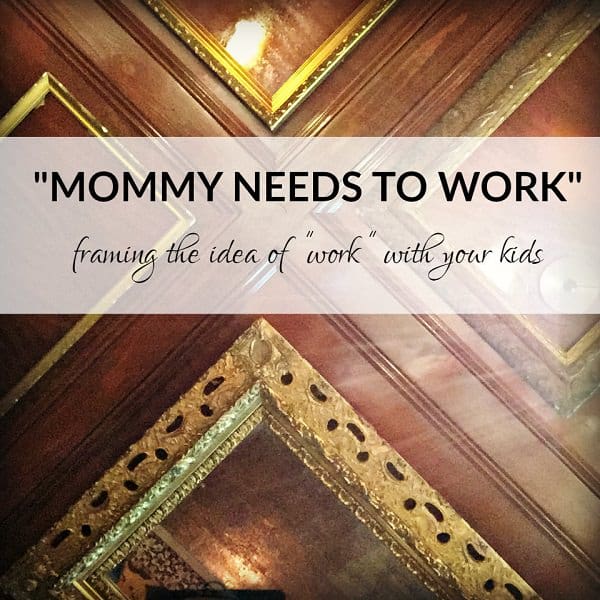 We are a participant in the Amazon Services LLC Associates Program, an affiliate advertising program designed to provide a means for us to earn fees by linking to Amazon.com and affiliated sites.