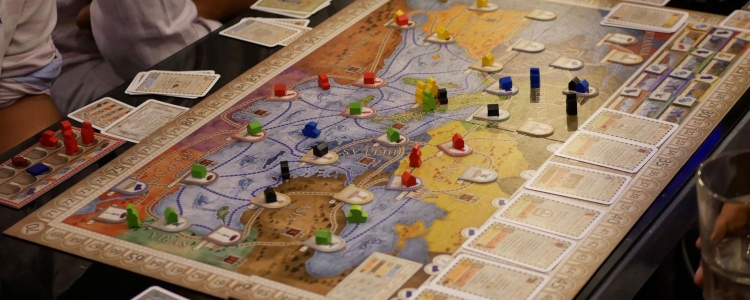 While work-life balance is something everyone struggles with (single, married, male, female, young, old), the conversation has certainly been dominated by moms in recent years. But when other groups start to share their thoughts about how they manage their own work-life balance, they have some refreshing perspectives. For example, I've seen two instances lately of men "gamifying" their lives — awarding points to various aspects of their life as a way to quantify and measure work-life balance. It's an intriguing idea, and one I haven't seen too many places before, so I thought we'd discuss.
The most recent example comes from the Wall Street Journal's excellent story, "Male CEOs Tell Us Their Work-Life Rules" (read the whole thing!):
VMware Inc. chief Pat Gelsinger said he has built 'trip wires' into his life to ensure he is not overworking. He designed a chart, maintained by his secretary, that tallies points based on how much time he spends with family. Arriving home by 6:15 p.m. earns a point, for example, while getting home by 5 p.m. earns two.
Meanwhile, in a recent podcast from Tim Ferriss, he described an anonymous friend with a similar system to measure work-life balance. (I can't find a link to the podcast, just a quote in a listener discussion about it on someone else's site — that discussion is a little rage-inducing, so I won't link to it.) As Ferriss described his friend's system:
I have a friend in his 60s. Very good marriage. Every quarter, his wife grades him on a 10 point scale in 4 categories: father, husband, provider, and lover. What was so fascinating, and what I thought smart about how they did this, is that he doesn't have to maintain a certain ranking in each category. He has to maintain a certain total. So let's just say for the sake of argument that it's a 30-point scale — he might be traveling a lot for business, and not spending a lot of time on the phone or otherwise communicating with his wife for a given quarter, so he might have a very high provider score: 8, 9, 10. A very low husband score, and a low lover score, but he can make up for that by being a good father. Right, really focusing on the father category. And that would ultimately give him the total number of points necessary to check the I am being, sort of a good version of myself for my wife and my family. So that's a simple, non-technical way to approach something like that, for instance.
These systems both seem very … male to me, but I love to hear different ideas for work-life balance, and I even love things about both systems. The first one recognizes concrete actions that can help maintain work-life balance — although my own system would involve time actually spent with family (books read, games played, etc) versus just walking through the door — but everyone has to start somewhere. The thing I like the most about the second system is that it recognizes all the different hats we wear. Businesswoman, wife, mother, provider, woman. It might even make an interesting way to share duties with a spouse because it could recognize (and reallocate) the many additional hats that otherwise fall on the default parent: financial manager, house manager, grocery shopper/food planner, summer camp/activities scheduler, etc, etc.
Ladies, what are your thoughts? Have you ever tried a system like this to manage and measure work-life balance — or would you? What do you like (or dislike) about the system? 
Updated stock photo via Stencil.