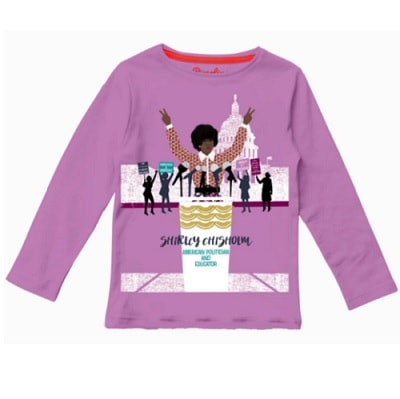 My daughter was devastated in her own six-year-old way when RBG died. As a tribute to the Notorious RBG, she wore her Piccolina Trailblazer RBG shirt.
Piccolina makes a series of trailblazer tees, sweatshirts, and long johns featuring original art depicting inspirational women. I love that they feature the famous (Amelia Earhart) and the not-so-famous-but-should-be (Mabel Ping-Hua Lee, who as a 16-year-old was already an activist and suffragist, and later became the first Chinese-American woman to get a PhD in economics).
Given it's Black History Month, I'm checking out their female Black trailblazers for both my daughter and son.
Piccolina's Trailblazer collection ranges from $28 (tees) to $56 (sweatshirts). They're available in sizes 2T–14 for kids, and there are adult versions for some designs, too!
P.S. Happy Purim to those who celebrate!