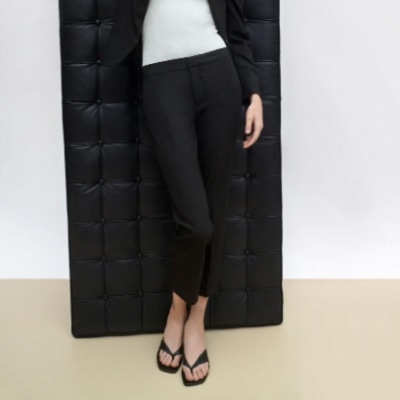 I love these washable work pants for several reasons, the most important being the elastic waist! I like that they come in several colors — my favorite is the Lilac. They seem like a classic cropped and straight-leg style that I love wearing in the warmer months, but instead of having a fly and button, they have an elastic waist. From the front, you can't tell they have an elastic waistband, but the back has a stretch piece. I would love to own these in every color!
The pants are $39.90 at Zara and available in sizes XS–XXL. Jogger Waist Pants
Looking for other washable workwear? See all of our recent recommendations for washable clothes for work, or check out our roundup of the best brands for washable workwear.