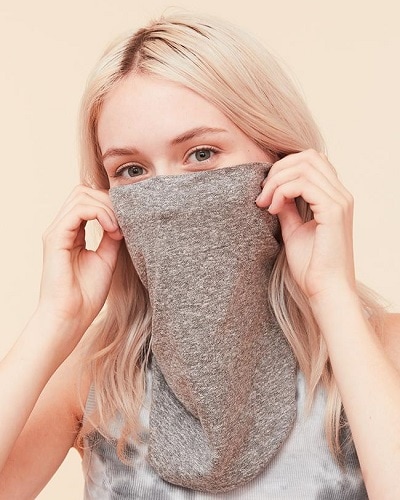 This kind of face covering has been intriguing me lately. I like the idea of being able to wear it multiple ways — bandana, face covering, and headband.
I can see it coming in handy when you have your own office but still need to interact with people in the larger office. It would be easy to wear around your neck as a bandana and then pull it up and tie it around the back of your head when venturing out to the copy machine or the restroom.
For someone who is absentminded like me and has difficulty keeping track of things like a phone or keys, the "Where's my mask?!" panic is an emotion I'm becoming all too familiar with. If it stays around my neck, I can't lose it.
This bandana from Dolan is $30 at shopdolan.com. Infinity Bandana