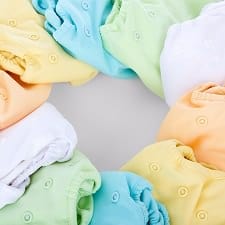 Reader M wrote in with a request for a story about how to store the clothes your kid has outgrown… Here's her question:
Your "Organizing Thursday" post inspired me. Would you consider doing a post about storing baby/ kid items that your kid has outgrown?
Interesting question, M! I think I've written about this before, but can't find the post on point — for my $.02, we like a clear plastic "sweater bag" system (affiliate link). (Update: shoot, just found it — but my older post was more on how I keep track of which kids clothes I've bought for which sizes, which is a system I still use and am thankful for when I have, say, a slight inkling that maaaaybe I have more 3T lighter weight pants somewhere but can't find them physically, then check my files and realize NO, I don't, and off to the stores I go.)
When J, my eldest, was first starting to outgrow stuff, I would dutifully wash and pack away all of his too-small baby clothes, not entirely knowing if I was saving them for sentimentality, baby #2, or, say, some massive future donation. The baby stuff mostly fit in one sweater bag for the first 6 months, I think; we didn't start having to expand to multiple sweater bags per size range until we hit the 3T sizes, if memory serves.
I wasn't terribly fancy with labeling the bags — I'd usually just scribble "2T" on a PostIt on the top or side of the bag. We kept them stacked in the space between J's dresser and the wall for the longest time; now we also keep them stacked on a corner shelf.
These days there are two more steps to my storage process: for J's too-small stuff it tends to go in a basket in my closet before I start sorting it. He may have 2 or 3 sizes out at once — or I may find stuff from last season that I forgot to put away. When I'm ready (i.e., when the basket is spilling out and threatening to overwhelm my closet) I sort the kids clothes by size into sweater bags. (If the sweater bags are overflowing, I try to break them up into 5T winter and 5T summer, but I've found I end up rifling through any bag labeled 5T when the time comes.)
As for the second step, that's dealing with H's too-small stuff, and that goes in a second area. (By which I mean I throw it in the same corner every time. Yep, Martha Stewart and Marie Kondo would be very proud. (Kidding.)) By separating it out, that at least gets it out of the laundry rotation and, again, when it's threatening to overwhelm the area, I tend to sit down and look at the stuff. We think we're done having kids (we joke that I'm 98% sure and my husband is 125% sure), and, to be honest, most of the stuff we've bought is looking pretty nasty by the time two boys have worn them — so in the past the unwearable stuff has just been thrown away, although in the future I'm going to look for a textile recycling program in our area.
Most of our kids' clothes come from Carters/Old Navy/Gap/Lands' End — but I can definitely see the argument for buying really nice children's clothes if you expect to have many kids because, the theory is, more expensive children's clothes last longer.)
Of what's left, some stuff will be sent to my cousin's baby; some will be donated. A very small portion of it I've sent to ThredUp for resale. And a very, very small portion of the stuff my husband and I choose to keep for sentimental reasons. Thus far, our "sentimental clothes" collection fits entirely in one sweater bag, and I'm going to try really hard to keep it to that… but we'll see when the time comes.
Three more random notes on how I store clothes my kid has outgrown:
I don't worry too much about folding or organizing anything within the bin because the first thing I do when I pull out a "new" size of hand-me-downs is to throw it in the laundry. That said, it is vitally important that everything you pack away be freshly laundered — some of earliest stuff I packed away had a super yucky odor to it that makes me hope I wasn't too careful about it in that crazy first year of being a mom. (In theory you can put moth balls or even just dryer sheets, but you never know — Future Child may be super sensitive to fragrance.)
If I have a few "seasonal" cutesy things that he can only wear a few times (for example, a Halloween-specific shirt), I will usually pack that with the smaller size. So, if H is wearing size 3T, he might wear a 4T Halloween shirt this year and again next year when he's actually in 4T. (Probably not when he's a 5T, but that's me.) I do the same with pullover sweaters or sweatshirts, and sometimes with swimming things and other accessory-type things (robes, hats, etc). Where possible, I also try to buy the shirts one size too big, so in a perfect world a single Halloween shirt will get worn four Halloween seasons.
I mentioned this above but it's probably worth a bullet point and a separate discussion — what do you do with unwearable old clothes, either for kids or yourself? Do you donate them to places like Goodwill expecting them to pass along the truly unwearable stuff to be made into rags — or do you take it upon yourself to find a textile recycling program? (Does anyone know if it's SOP for a charity receiving clothing donations to automatically pass along, say, bras to a women's shelter, rags to a textile recycling program, and so forth? I.e., one-stop shopping for the would-be donator, if that makes sense?)
How about you, readers — how do you store clothes your kids' have outgrown? Do you save it for Possible Future Child (whether yours or, say, your sister's child)? Do you strive to donate or sell? How much clothing are you allowing yourself to keep for sentimental reasons? (Has anyone found anything cute/functional to do with old baby clothing, like making a quilt* out of them or whatnot?) (*affiliate link)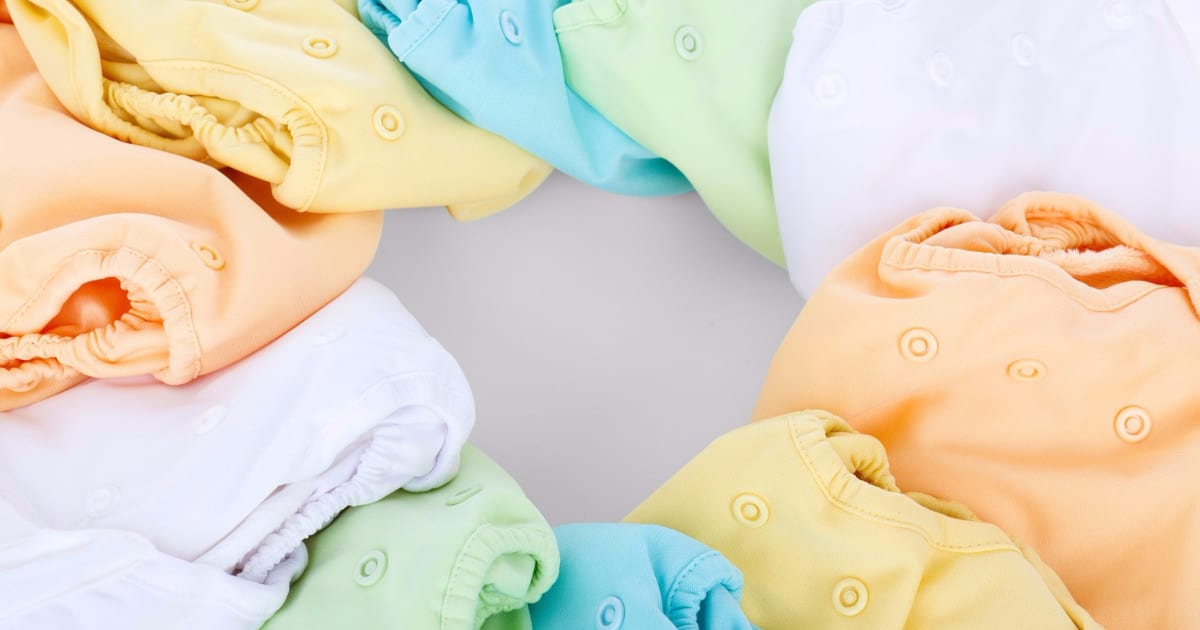 Picture via Stencil.