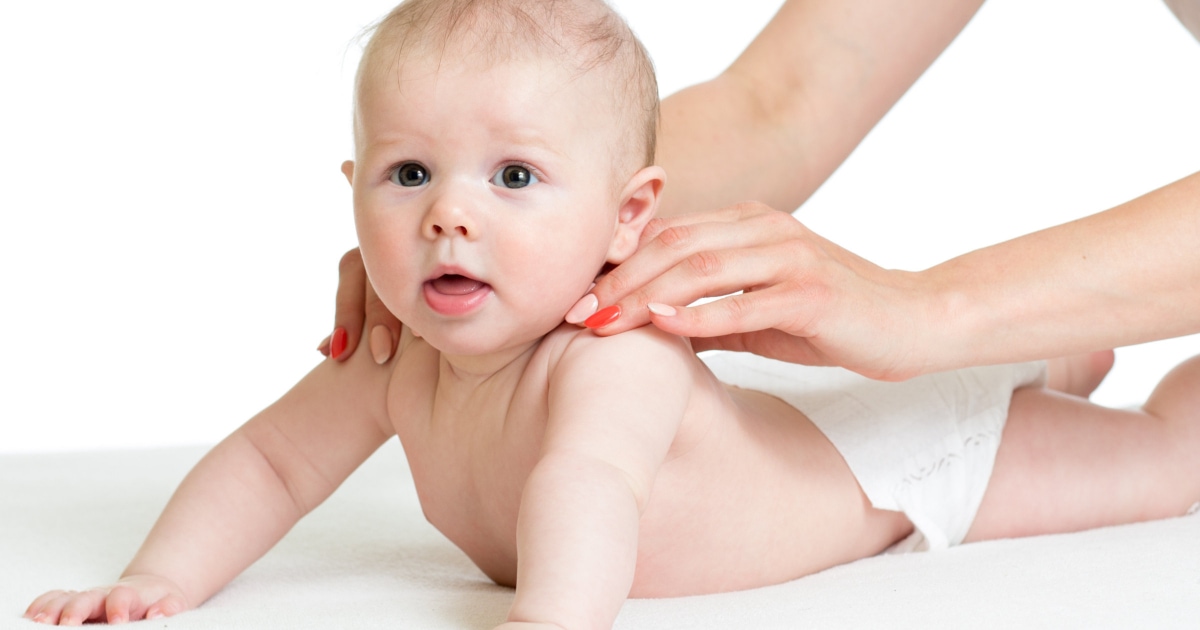 Are your kids stressed out right now? (Does your baby need a massage?) It can be an anxious time for everyone since even the youngest can tell that we're off our regular schedules, not going as many places, and not seeing as many people.
Here are some of the best ways I've seen to help your kids manage anxiety — but I'd love to hear from you guys! Are your kids stressed and anxious? How are you helping your kids manage their anxiety?
General Ideas to Help Your Kids Manage Anxiety
Keep a routine. Routine really helps! FaceTime with relatives at X time every day. "School" (and day clothes!) starts at Y time.
Encourage sleep! If your kids having trouble sleeping, talk with your pediatrician about melatonin, magnesium lotion (to put on their feet), weighted blankets, or some of the other crazy things I've tried to get my kids to sleep. (We haven't tried it yet, but we just downloaded the app Moshi Twilight Sleep Stories; there are other similar options.)
Put worries in a box. This is particularly helpful if you've got a kiddo with a million ideas and worries right before bedtime — but it works any time! It's from an old book we have called The Rabbit Who Wants to Fall Asleep. As we quoted in our older post on how to get your kids to sleep:
She suggested that he and you should take all the thoughts that are lingering in your head and put them in a box by the bed. Tomorrow when you wake up you will have the answers to all your thoughts and you will be filled with energy, but now, you will fall asleep, said Mommy Rabbit with certainty in her voice.
Do mindful breathing if possible. If they're small enough that you can wear them, or if they still drape themselves over you, you can do mindful breathing yourself; their breaths will sync with yours eventually. (They may fall asleep, to be honest!) We also just got a iHome Zenergy Candle that has as one of its options a flickering light with a guided meditation you can sync your breathing to, which can be helpful for some older kids. (We got ours at Costco.com but they also have them at Amazon and Kohls.)
Try to be more mindful of sensory input. Pressure can be really calming to some kids (proprioceptive input), for example, and there are a lot of great things to consider, like weighted blankets. (They should be no more than 10% of their body weight!)
Swinging back and forth can also be great for vestibular input and can be very calming for some kids, if you have a swingset in your backyard or space in your house for an indoor swingset. Similarly, kneading bread (or making Play-Doh) can be helpful for just that reason. Similarly, white noise may be helpful while your kids are working, or even dimmer lighting (or natural light) — try to keep an eye on how they perform at home.
How to Help Little Kids Manage Anxiety
Sensory fun: slime, kinetic sand, Play-Doh, cloud dough, etc, etc!
Social stories: Social stories are generally intended for autistic kids and other kids who have problems understanding situations that the rest of us intuit more easily, get freaked out by new situations and changes in routine, and more. They can be used to explain new things that will happen (for example, getting X-rays at the dentist), explain the expected routine (e.g., what people do at a birthday party) or even just be used as daily reminders of expected tasks and behaviors, such as what constitutes good behavior in school situations.
If you're struggling to explain what the heck is going on right now to your kiddo (even if they're neurotypical), there are a TON of social stories about coronavirus, school closures, and more that can be helpful. I don't have close familiarity with any of these organizations, but some social stories you may want to check out include these from Santa Clara County Office of Education, Easter Seals of Michigan, and Carol Gray.
Look for apps for little kids for mindful breathing. I haven't had a ton of success getting my kids to use them, but I've tried the apps Breathe (from Sesame Street), Mindful Powers, Stop, Breathe & Think Kids, and Zen Studio meditation for kids. Giving them something meditative/repetitive to watch is also helpful — think lava lamp or glitter jars.
How to Help Bigger Kids Manage Anxiety
Let them help! My oldest guy seems to be at his best when he's helping — it really seems to soothe him.
Encourage mindful breathing! Check out some of the apps we mentioned above.
Exercise! Beachbody and Les Mills on Demand definitely have some exercise programs if you're stuck inside; just biking or walking is great, though!
Encourage them to color. If you have an older kid, don't forget that there is no age limit on this stuff — it's even recommended for adults because coloring is a repetitive, almost meditative activity. Drawing, painting, craft projects, or other things are all helpful also so long as they don't get too anxious about WHAT to draw or create.
Stock photo (baby getting a massage) via Shutterstock /Oksana Kuzmina.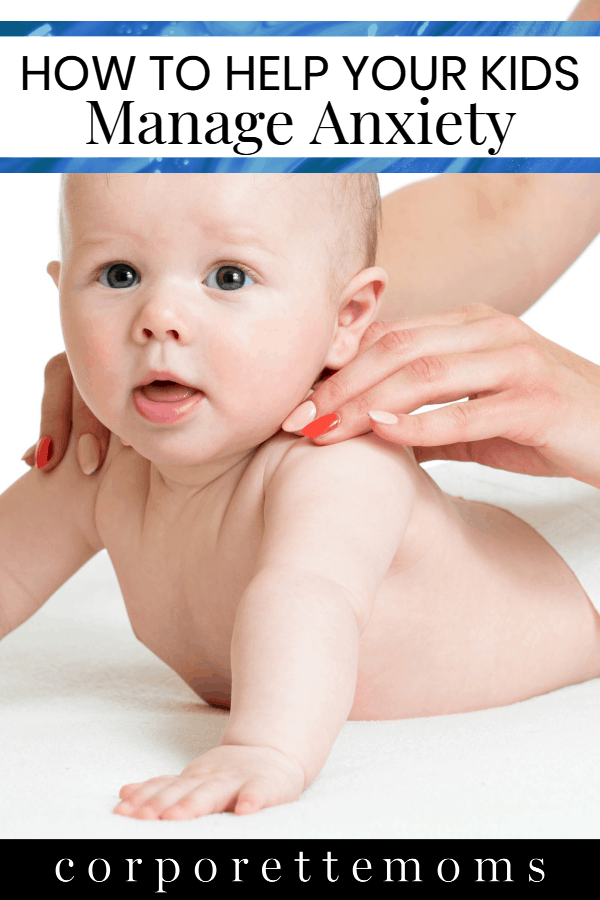 We are a participant in the Amazon Services LLC Associates Program, an affiliate advertising program designed to provide a means for us to earn fees by linking to Amazon.com and affiliated sites.