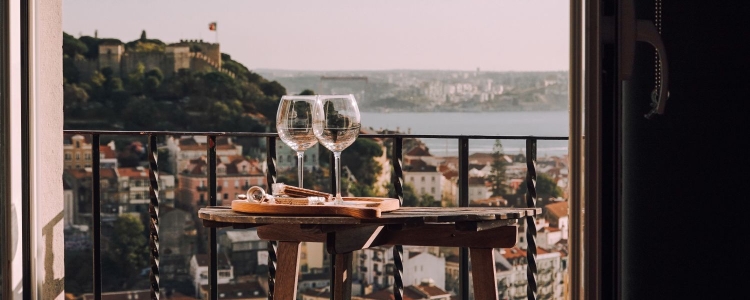 Here's something we haven't discussed in far too long: how do you fit date nights in as working parents? Did you feel like "date nights" changed during the pandemic? How else do you carve out alonetime with your partner?
How My Husband and I Fit Date Nights In
For my $.02, my husband and I (pre-pandemic) had a really regular schedule with date nights when the kids were small — every two weeks I tried to arrange a babysitter and we'd make reservations somewhere. These were lifelines to us — so, so essential to our happiness and the health of our marriage to be able to kick back and be together.
(As I noted in our previous discussion on this, once my second son was born he came with us on a lot of dates — it was easier to wear him to a lot of dates rather than worry about whether a babysitter or family member could handle him.)
This was incredibly pricey, though — babysitter + dinner often topped $300. Yowza. (It was less expensive when a family member babysat, obviously, but that had its own drawbacks — I always felt a little judged that I wanted to go out without my kid(s), or if I came back a little tipsy. Plus, half the time our kiddo was still awake and in that overtired monster mode, so the parenting felt even more stressful when we came home.
During the pandemic, "date night" became us in the corner farthest from the kids having a martini — we'd put the Hue lights on low and focus on each other. Even that made a difference to me! (Also: much cheaper.)
I remember long ago reading that the secret to marriage is acknowledging your partner for about 90 seconds — 30 seconds in the morning where your focus is entirely on them, 30 seconds in the evening, and maybe 30 seconds at dinner.
I will admit that I'm not always the best at doing that on a lot of average days — too many things going on and my attention is being pulled in too many directions. But for date nights… I can give that attention and acknowledgment. And maybe that's all that's needed!
Readers, what do you do for date nights? How do you fit them in when so much else is going on? Do you have a regularly scheduled date night, or do you take it when you can?
Stock photo via Stencil.