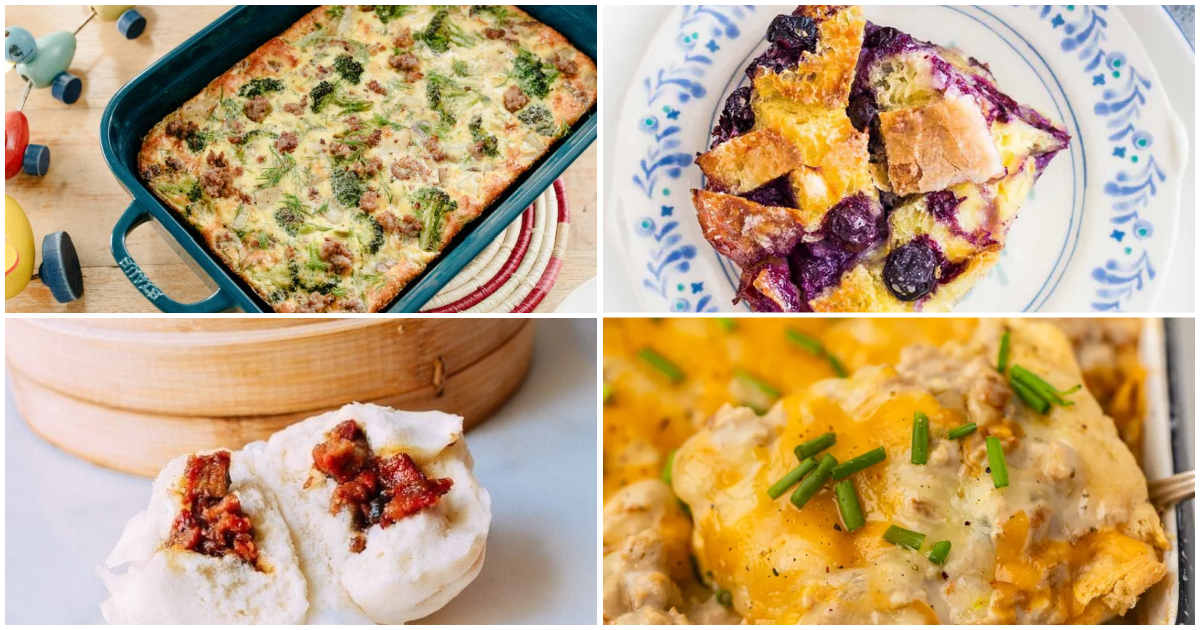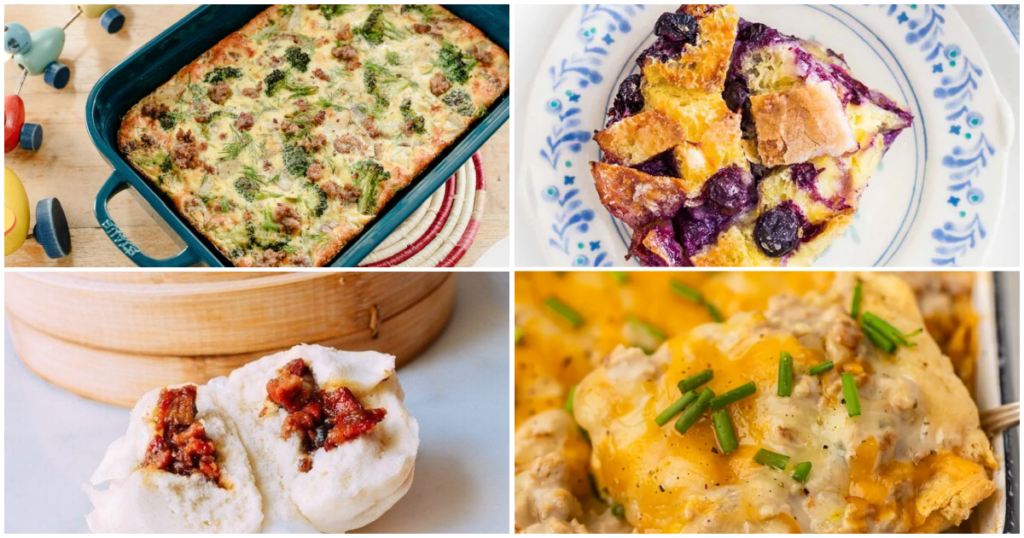 We haven't done a post like this since the Before Times (2019's brunch recipes post), so we figured we were due for a new post on the Corporette/CorporetteMoms team's favorite family brunch recipes. We've got both savory and sweet recipes for you — and if you're a French toast fan (*raises hand*), you're in luck, because we have not one, not two, but THREE French toast bakes to share.
So, readers, do tell: What are your favorite family brunch recipes, and what's your favorite type: sweet or savory?
Bonus questions, for those NOT-from-scratch breakfast/brunch days: Have you found a box mix for waffles and/or pancakes that you really like? I typically use Bisquick for pancakes, which is what my dad has always used, and I've tried both Krusteaz and Annie's for waffles, but I'm not really a big fan of either. Suggestions? (Do I splurge on Stonewall Kitchen?) I'm also not thrilled with the Cuisinart waffle iron I recently bought. Do you have one you love?
Family Brunch Recipes from Kate
French Toast Casserole [Food.com]
I've used this recipe from Food.com a few times, along with a similar Paula Deen recipe that's no longer available at the original link I used. (It may be this one, at Food.com — and let's not give her site any clicks anyway.)
Blueberry French Toast Casserole [Simply Recipes]
My mom has made this great French toast recipe several times, and she's making it again this Sunday for Easter. If you have picky kids, I'm sure a non-blueberry version would be just as good (or maybe with chocolate chips!).
Monkey Bread
I love monkey bread — here's the yummy recipe my mom has used in the past, which she got from a friend:
Ingredients
4 cans refrigerator biscuits
1/2 cup sugar
1 tbsp cinnamon
1 1/2 sticks butter
1 1/2 tbsp cinnamon
1 cup sugar
Preheat oven to 350 degrees. Cut biscuits into quarters, place in plastic or paper bag with cinnamon and sugar. Shake to coat and drop in Bundt or tube pan (ungreased). Melt butter, cinnamon, and sugar and bring to a boil. Pour over pieces in pan. Bake for 30–40 min. Let cool for 5 min. before inverting on plate.
I once made this Pillsbury recipe for Monkey Bread Minis, which is a fun idea, but I prefer the one above!
(Have you used premade, frozen monkey bread, readers? I've seen this brand at the store — or maybe another one — and have wondered about it…)
A Family Brunch Recipe from Kat
Healthy Sausage Gravy Breakfast Casserole [Lauren Fit Foodie]
Kat says, "We looove this one — it's weird but it's really good. You could probably do it with Impossible crumbles or whatever, too."
3 Family Brunch Recipes from Ann
Ann says, "Brunch is my favorite meal! Here are two I always make. In both, you can change up the fillings to suit your taste."
Ellie Krieger's Peach French Toast Bake [Food Network]
Molly Yeh's Potato, Sausage and Broccoli Frittata [Food Network]
"If you're feeling really ambitious, my husband makes these (he even makes his own char siu)."
Steamed BBQ Pork Buns (Char Siu Bao) [The Woks of Life]
(Note: If you sign up for The Woks of Life's email list, you'll get a free 25-recipe ebook.)
Family Brunch Recipe from Elizabeth
Elizabeth says, "This banana bread recipe is always a hit!"
Chrissy's Ultimate Banana Bread [Cravings by Chrissy Teigen]
Readers, please share! What are your favorite family brunch recipes? If you're celebrating Easter or Passover this weekend, what are you making? (We realize some or all of the above recipes may not be appropriate for Passover.)