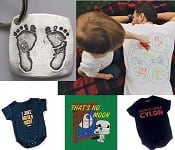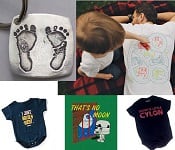 It's almost time for Father's Day, ladies — what are you getting for your guys? Some of the things I've gotten my husband in the past: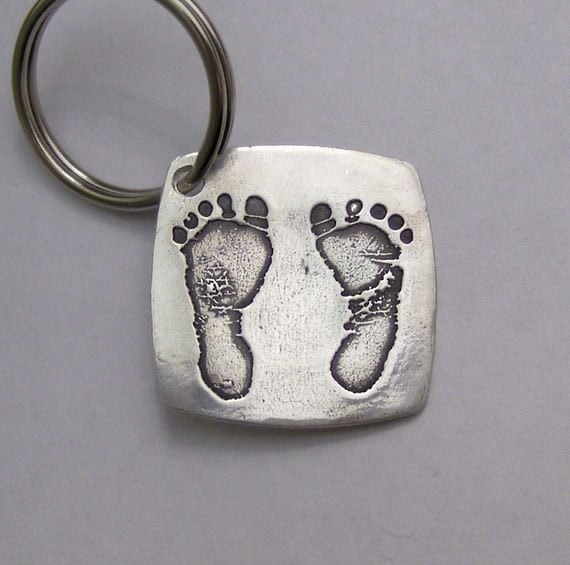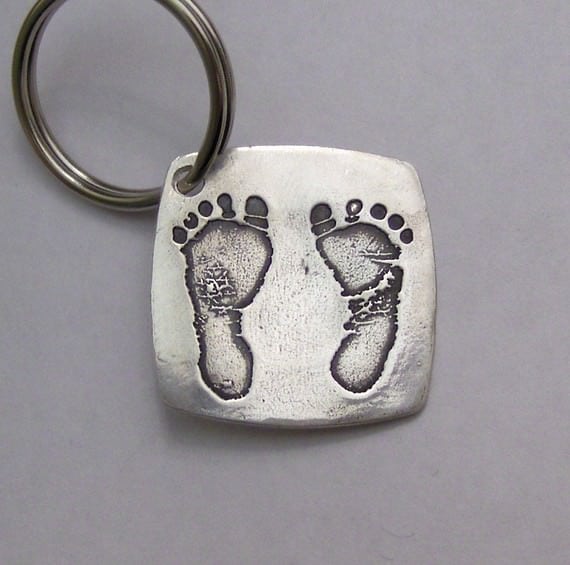 Keychain with baby's footprints. I worked with Etsy seller Surfing Silver to get keychains for my husband after both of our boys were born — using just the scanned image we had of the footprints from the hospital. Their initials and birthdates are on the other side. The keychains came out wonderfully (really, great; no complaints), and my husband seemed really happy with them. You can also get pendants, guitar picks, and more — and the seller can turn drawings, handwriting, and more into keepsakes.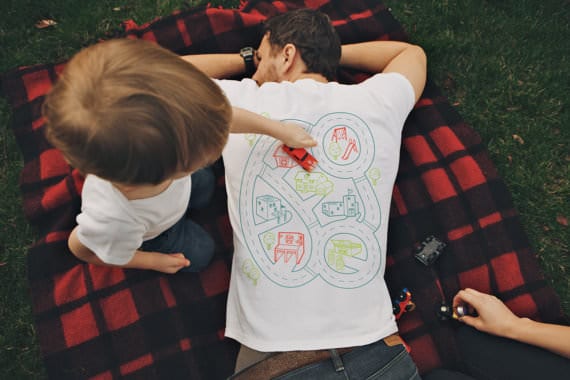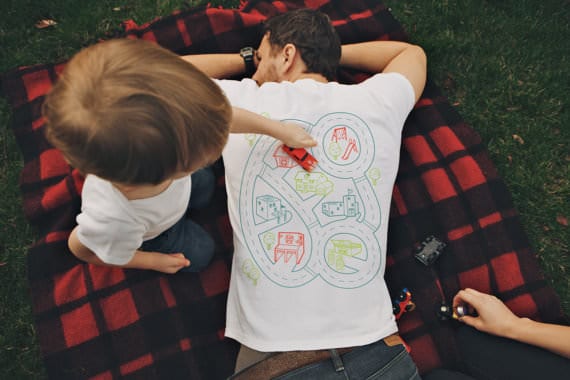 Massage shirt for dad — great bonding for Dad and son child! The shirt is $22, available from Etsy seller bkykid. She also has some matching shirts for your little guy one.


These barely even count as presents because I enjoy these things too, but: if your husband happens to be a sci-fi geek like mine is, there are so many cute things you can get. (I am still (kinda) kicking myself for not buying the Toaster onesie that Glarkware used to sell — back when we started dating I actually considered it! Cart, horse, etc.) Pictured above: Star Trek onesie from ThinkGeek; Star Wars shirt from Busted Tees; Battlestar Gallactica shirt from Amazon.
What are some favorite Fathers' Day gifts from years past? Do you draw a big divide between what you get your husband personally, versus what your kids "get" him? Do you recognize grandparents on the day (as grandparents, or just as parents)? 
—————
N.B. These substantive posts are intended to be a source of community comment on a particular topic, which readers can browse through without having to sift out a lot of unrelated comments. And so, although of course we highly value all comments by our readers, we're going to ask you to please keep your comments on topic; threadjacks will be deleted at our sole discretion and convenience. Thank you for your understanding!