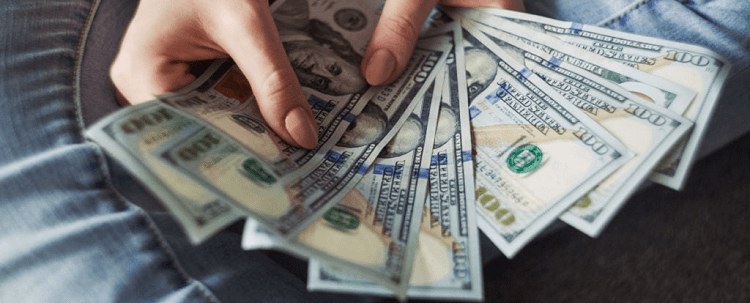 This came up recently in a conversation with an old friend, and I thought it would be an interesting discussion here: How did your parents talk to you about money? Did you know how much your parents made, how much your home was worth, how much they could contribute to your college tuition? (How did your partner's parents talk about money? How will you talk with your kids about it?)
My friend noted that her parents raised her with complete financial transparency — she knew how much they made, what every vacation cost, how much the house was worth, the status of her college fund, and more. By contrast, her husband's parents talked about… none of that. The family finances were completely opaque, beyond the fact that he knew they were comfortable.
In my own childhood, I suppose I was closer to her husband — I never thought about money. I never thought of us as rich — I had no pony! No butler! Not even a small mansion! Just a suburban existence. Especially compared to the television shows of my youth — Silver Spoons, Prince of Bel-Air, Dynasty, etc. — but we had a comfortable upbringing.
I'm proud of all of my financial literacy now and my relative skill with personal finance — but I was actually quite dumb with finances until my early 20s, at least.
Exhibit A: I worked and worked and worked to be able to graduate early from college… but my expectation was that once I met the credits, then I could take the "fun" classes at my university. I told my parents this, and there was a shocked silence, while my mother choked out, "You realize that's $14,000 to take the fun classes, right?" So was that a no?
Exhibit B: I got a job offer while still in college from the place I'd interned the summer before (Family Circle magazine, which just closed last year!). I had stayed in touch with an editor and freelanced some stories during my last quarter at Northwestern, and then the editor's assistant quit, so it was all very easy. I certainly didn't negotiate the salary or benefits, and in fact I may not have even focused on those until the offer letter arrived in the mail.
"$24,000 a YEAR!" I whooped, running around the house with my younger brother. "I'm RICH!!!! What am I going to DO with all that money?"
Sigh.
So as my youngest is almost 10, now, this is all starting to come up, and my husband and I are probably due for a discussion about this. (We MAY have actual date nights on our horizon sometime soon once we get fully vaccinated, EEEE.)
But let's discuss — how did your parents talk to you about money? Was there anything helpful (or unhelpful) that they specifically told you or raised you to understand? What will you duplicate (or not) with your own kids?
Stock photo via Stencil.
Psst: We always used to call money discussions "Tales from the Wallet" at Corporette — so we're continuing the tradition here! Pictured – love this wallet from Brahmin!
This post contains affiliate links and CorporetteMoms may earn commissions for purchases made through links in this post. For more details see here. Thank you so much for your support!
We are a participant in the Amazon Services LLC Associates Program, an affiliate advertising program designed to provide a means for us to earn fees by linking to Amazon.com and affiliated sites.