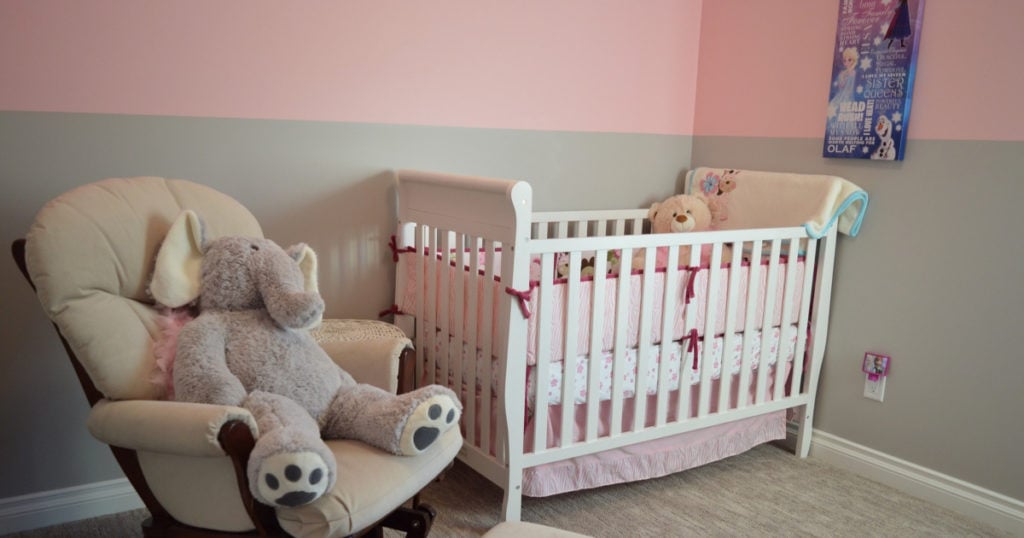 Here's a fun discussion: What was your child's room before you had him/her/them? How did you change it for your coming baby? (I actually don't we've ever talked about how to decorate a nursery!)
For my $.02: When my first son was born, it was about 1.5 years after we had bought and moved into our apartment. We had known during that time period that we would be trying to get pregnant, so we didn't bother too much with decorating the second bedroom. It was loosely "the office" in that the desk and piles of paperwork lived in there (as well as my husband's bike).
Hilariously, when we realized the baby was coming, I thought for a while that I could still keep part of the room as an office — I saw no reason why I couldn't be in the room click-clack-typing away while my son slept in the crib in the corner of the room. We planned to use our Expedit to divide the space. (By the way, it's great for toy storage!) Of course, that plan went out the window once he was actually born.
Some of the things we did to turn the space into my son's room once he arrived included adding a cute little-kid rug ("robot whimsy," from this collection) and removing anything not baby-friendly. We repurposed an old table for his diaper changing table and added a big chair for snuggling and reading stories.
This post contains affiliate links and CorporetteMoms may earn commissions for purchases made through links in this post. For more details see here. Thank you so much for your support!
No complaints on the rug — it held up really well. It looks like you can still find a ton of cute rugs from Lil Mo at stores like Amazon, SAKSOFF5TH, Kohl's, Overstock, and Rugs USA. Some cute options…

What was your child's bedroom before they were born? How did you decorate your nursery or transform it into a nursery/bedroom for baby?
Stock photo via Stencil.
We are a participant in the Amazon Services LLC Associates Program, an affiliate advertising program designed to provide a means for us to earn fees by linking to Amazon.com and affiliated sites.