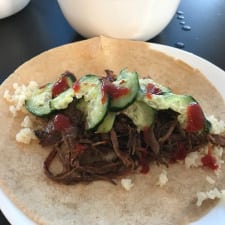 When readers took the survey a while back, many of you noted that you wanted to see more recipes for working moms. Recipes aren't really my forte (I cook a lot of the same, easy weeknight dinners on repeat) but we've started including recipes in our weekly news roundups. Today, let's have a proper recipe open thread: Which are your best recipes right now, ladies? Which summer recipes work with your work schedule?
I always forget that I hate the oven in summertime, and every time the weather gets hot I'm left wracking my brain for new recipe ideas. We just made slow cooker Korean Tacos from this recipe on Hellobee (DELICIOUS! So happy we tried it!), and it's definitely going into our summer rotation. The recipe calls for 8 hours on low, but you can easily add more time. (You can also start with frozen flank steak and/or try it with cauliflower rice — the dish pictured above has a mix of white rice and cauliflower rice, flank steak, cucumber slaw we made at the very last minute, and sriracha. YUM. Other summer recipes in heavy rotation now:
Make your own pizza! The kids and Mr. G like Mama Mary's premade crusts the best; I just tried Flatout Bread for a crust for me and it's awesome. I haven't yet managed to get my hands on any cauliflower pizza crust but I'm keeping my eyes peeled! Also: I put pepperoncinis on everything now because I'm a little obsessed. (Latest discovery: They're great in omelets, too!)
Salads with precooked, chilled quinoa: We got the idea from this recipe that started as a special treat for the holidays, but we now make it pretty much whenever we feel like it, thanks to the magic of jars of presliced kalamata olives and Hak's lemon dressing. In any event, quinoa is a great way to add more texture and protein to salads.
Egg salad sandwiches made with packs of precooked, peeled hardboiled eggs –you can find these at every place from Trader Joe's to Costco. The recipe we use is very similar to this one (except my recipe, from Weight Watchers, calls for 2 T. light mayo.) We add cayenne to taste, and I eat mine open-face.
Hummus pita sandwiches with pretty much just hummus for the kids, maybe a few carrot sticks thrown in for crunch.
Crackers with cheese slices, Laughing Cow cheese, or (if it's on hand), fancier cheeses like brie. (I know, super original.)
We're still perfecting our recipe for tequila lime chicken, but when I find a good one I'll share.
Readers, which are your favorite summer recipes — particularly those that work with your schedule as working moms? Have you tried any new recipes lately that you're loving?
Psst: Check out our other posts on family meals and working parents!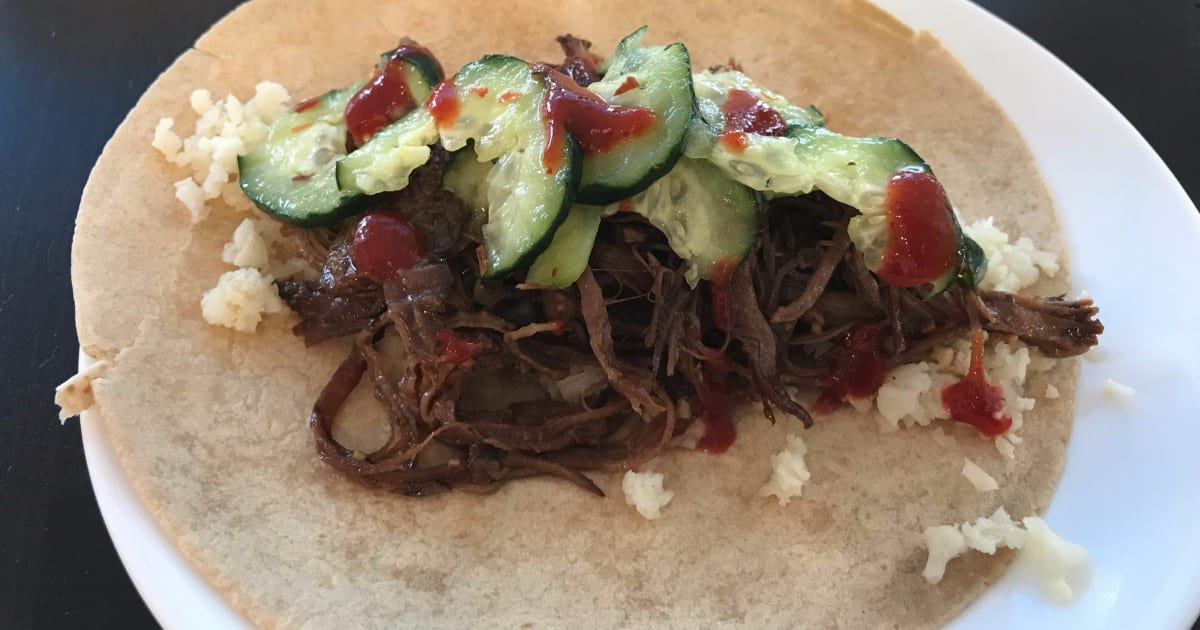 We are a participant in the Amazon Services LLC Associates Program, an affiliate advertising program designed to provide a means for us to earn fees by linking to Amazon.com and affiliated sites.