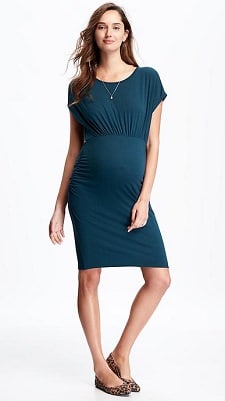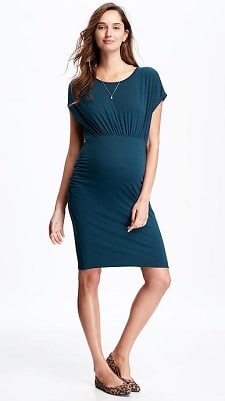 I'm not sure who it was at Old Navy who decided to call the color of this dress "sleepless indigo," but C'MON. As if pregnancy isn't hard enough, now your dress has to remind you of your lousy night's sleep? Not cool, Old Navy, not cool. STILL: It is a really cute dress, is super affordable, and is available in a solid black as well as two dark stripey patterns. It's $32 full price at Old Navy, but you can get 30% off your order today (no code needed). Old Navy Maternity Bodycon Dress
P.S. Even though this dress only goes up to a size XXL, Old Navy is one of the brands that our readers said was great for a plus-size maternity wardrobe.
Psst 2: There's a pretty kimono top in the same color.