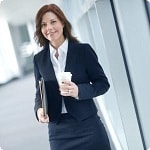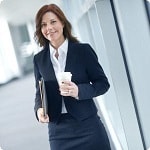 Some of the articles of interest to working mothers that we've seen around the web recently…
Working Mother lists the 50 best law firms for women.
Fast Company tells us why it's time for working moms to stop apologizing.
The New Republic notes that new dads get more breaks than new moms in the office, and an optimistic opinion piece in the LA Times hopes this means all parents will benefit.
Over at Lucie's List, they recently talked about heading back to work after maternity leave.
Lifehacker notes the best times to work when you're sleep-deprived.
Motherlode has a heartbreaking story from a woman thinking about grief and miscarriages.
Working Moms Against Guilt has ten tips for back to school time for the "good enough mom."
Make sure to check out the news update over at Corporette!
On Corporette Recently…
We're trying an experiment where all clothing recommendations have a plus-size "similar" option also — yea or nay?
We rounded up our best ideas for where to find bust-friendly blazers (particularly if you're small).
We talked to a few experts about how to find a financial planner.
We discussed tips and tricks to keep your resume updated.
What should you wear to an off-site company retreat?  We discuss.
Did we miss anything? Add 'em here, or send them to news@corporettemoms.com. Thank you!