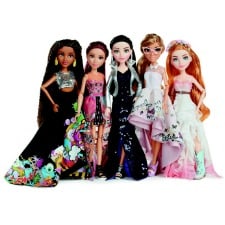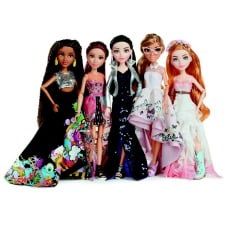 Some of the articles of interest to working mothers that we've seen around the web recently…            
Racked talks to the designers who make clothes for American Girl, Barbie, and Project MC2.
New York magazine's The Cut reports on a new study that shows how women have been contributing to household earnings more than ever before.
At TEDWomen 2016, Laura Vanderkam gave a talk called "How to Gain Control of Your Free Time."
Jessica Contrera writes for The Washington Post about how kids with YouTube channels have led their young viewers to make their own YouTube videos, and so on, until it seems that everything in childhood can become a performance.
PhotoBookGirl has ideas for some holiday family photo traditions.
A mother explains at The Washington Post's On Parenting why she decided not to tell her young daughter that Santa is real.
From New York magazine's The Cut, in their "25 Famous Women on…" series: "25 Famous Women on Pregnancy."
BuzzFeed introduces some of the women behind Disney princesses and reveals their influence on the characters.
Looking for non-Disney-princess gifts for kids this holiday season? New York magazine's The Cut brings you "12 Feminist Kids' Books for Dismantling the Patriarchy."
For your Laugh of the Week, from The Ugly Volvo: "Games to Play With Your Child in Which You Barely Have to Move or Talk." Nice!
Do be sure to check out the news update over at Corporette!
On Corporette Recently…                            
Did we miss anything? Add 'em here, or send them to news@corporettemoms.com. Thank you!