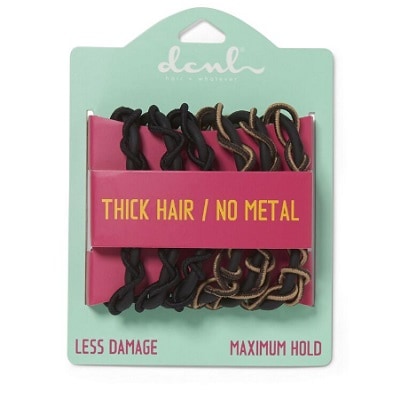 My husband needed to order hair trimming supplies from Sally Beauty (he — rather, I, shaved his head during this stay at home period), and in order to meet the free shipping minimum, he had me look at the website to see if there was anything I wanted. I'm perpetually collecting hair accessories made for thick hair, so I threw these in.
These hair ties have the strongest hold that I've ever had! I really love them for working out or walking around, but if I'm just sitting and doing work, they're actually TOO tight. I've been wearing them for a few weeks and they have yet to stretch out.
If you have thick, heavy, and long hair like I do, definitely give these a try!
A set of six is $5.69. Extra Hold Elastics